Lanzi takes place of Laconi in DFX Corse
Friday, 22 May 2009 13:01 GMT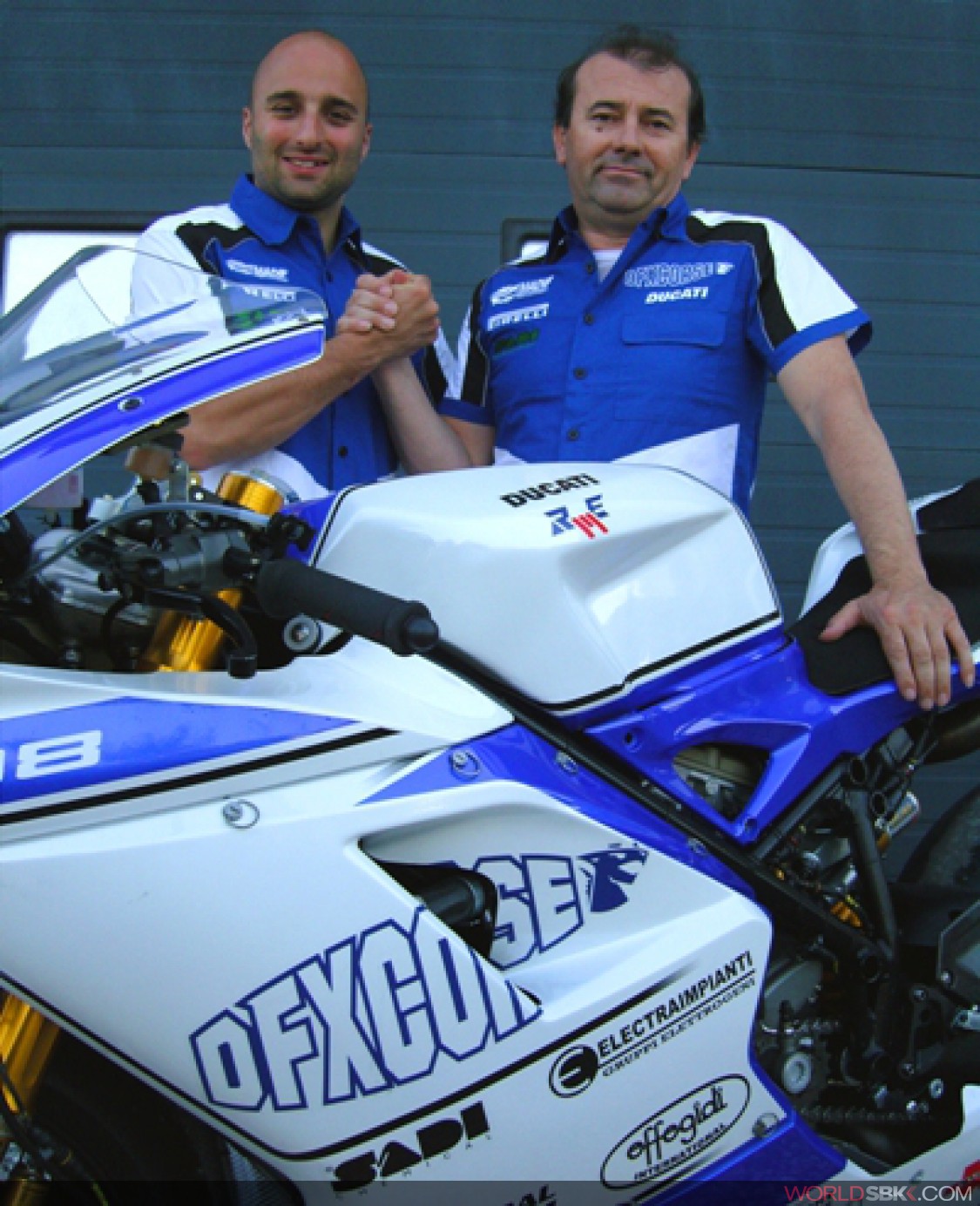 Lanzi takes place of Laconi in DFX Corse
Ducati DFX Corse has announced that from the upcoming race at Miller Motorsports Park (USA), Lorenzo Lanzi will take the place of Regis Laconi.

With the signing of Lanzi (in photo with Daniele Carli), the Veneto-based team aims to continue to compete at the highest possible level in one of the toughest World Superbike championships in recent years. Until the complete recovery of Laconi and an eventual decision on whether or not the Frenchman will return to racing, it has been decided to give a chance to an Italian rider with great potential: Lorenzo Lanzi.

Lanzi was born in Cesena on 26 October 1981 and has already accumulated considerable experience on twin-cylinder Ducati machines. He has taken part in 94 WSB races, scoring 3 wins (the last of which was Valencia in 2008), 6 podiums, 1 pole position and 2 fastest laps.