Kawasaki WSRT begins test at Almeria
Friday, 18 December 2009 09:05 GMT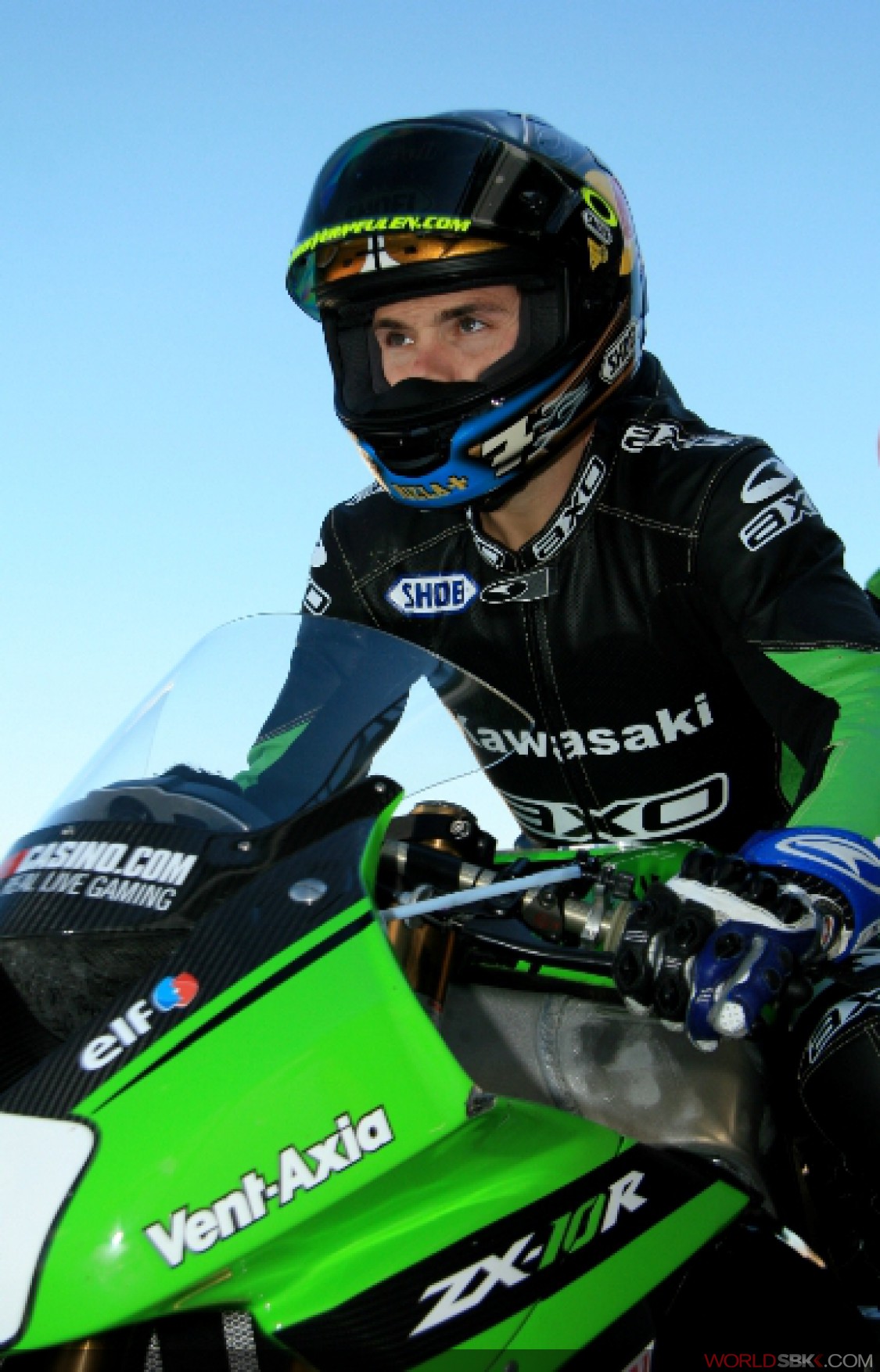 Kawasaki WSB team begins test at Almeria
Having passed on the chance to test at Valencia last weekend, the official Kawasaki World Superbike Racing Team started a two-day test at Almeria on Thursday 17 December.

Operating on a track surface which was quite dusty and therefore not offering high outright grip, Chris Vermeulen and Tom Sykes nonetheless had uninterrupted sunshine and relatively consistent conditions to exploit.

Said team manager Paul Risbridger after day one "The weather has been very good but the track is quite dirty and you can see sand being kicked up behind the bikes on the straights. The wind has also been quite strong even though the riders are not complaining about it much."

The team started off trying chassis modifications, and the latest advances on the engine spec were also voted an early success. The team has one more day of testing to complete on Friday, before heading to Jerez next week for their last pre-Christmas test.