Giorgio Barbier explains Pirelli's strategies for 2010
Friday, 27 November 2009 11:09 GMT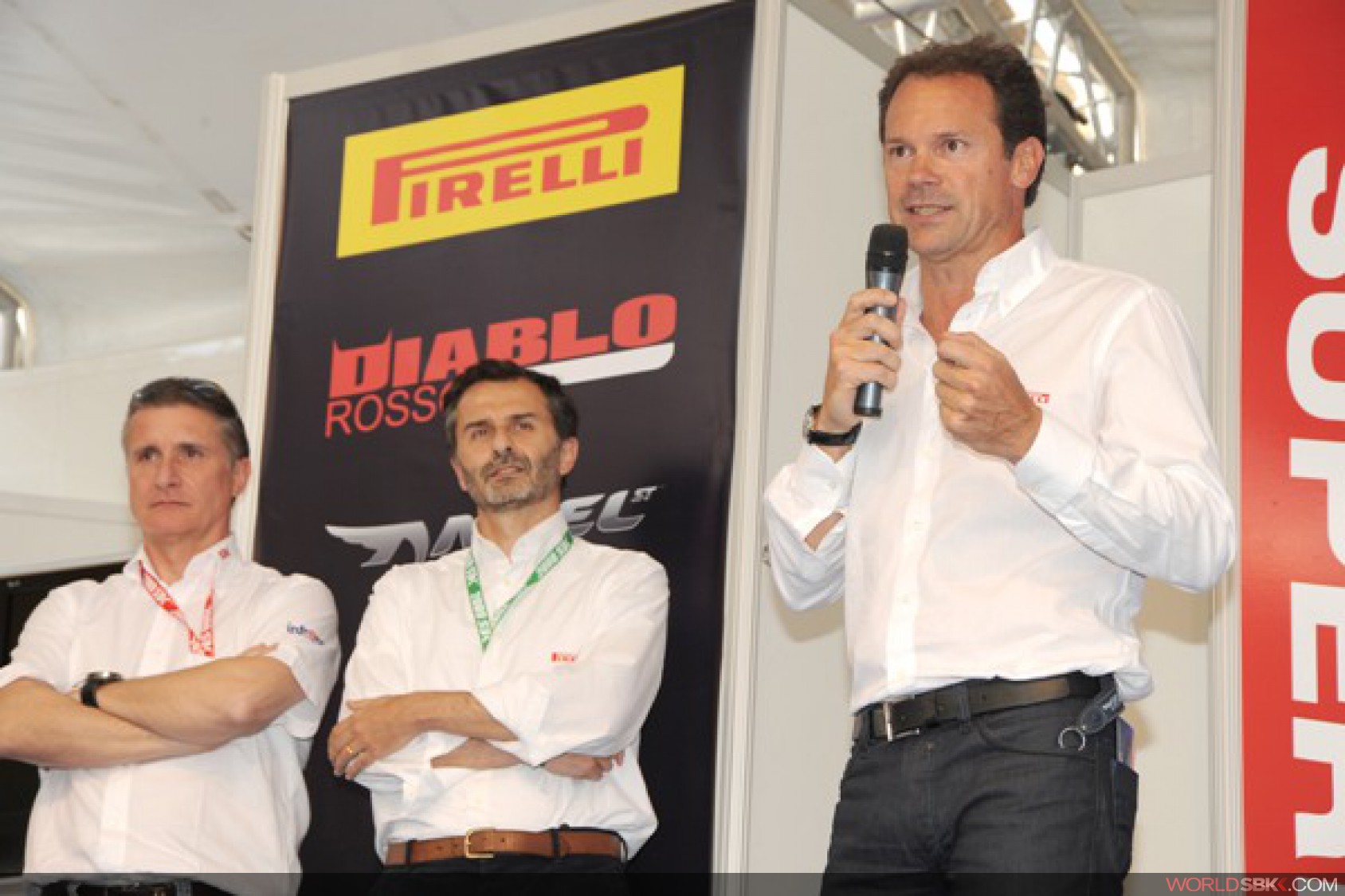 Giorgio Barbier explains Pirelli's strategies for 2010

In view of another important season ahead, Giorgio Barbier, Pirelli's Director of Racing Activities, spoke to WorldSBK.com about the company's strategies for 2010.

First of all, please draw up a 2009 balance sheet for Pirelli...

"We were very satisfied with the results achieved, which confirmed that we are doing a good job. In the season that has just concluded we noticed an overall improvement of around eight-tenths of a second in race pace and around 20 seconds in the time over race distance. This means that our constructive philosophy and the search for continuity in performance without penalizing absolute performance, has paid off".

A radical change was the decision to abandon the qualifying tyre when the new Superpole format was introduced. What's your view of that?

"Apart from the spectacular nature of the new formula, I have to say that the results were significant as well. Improvements were recorded on virtually every circuit and this came about despite the fact that we used a tyre that was soft but didn't 'perform' as well as the Q-tyre, which in any case only allowed one quick lap".

What is your strategy for 2010?

"We will continue along what have been this year's guidelines, improving continuity in performance. In the Portimao tests immediately after the end of the championship we began to work for the 2010 season and significant results were achieved. We gave the teams material that had already been used on occasions but which we didn't bring for the race so as not to generate confusion amongst the teams with an abundance of choice. And yet in the tests everyone went quicker, even riders who stepped onto the bikes for the first time. This will be the basis for further development of the product".