Gino Rea - Superstock 600 European Champion
Monday, 2 November 2009 15:33 GMT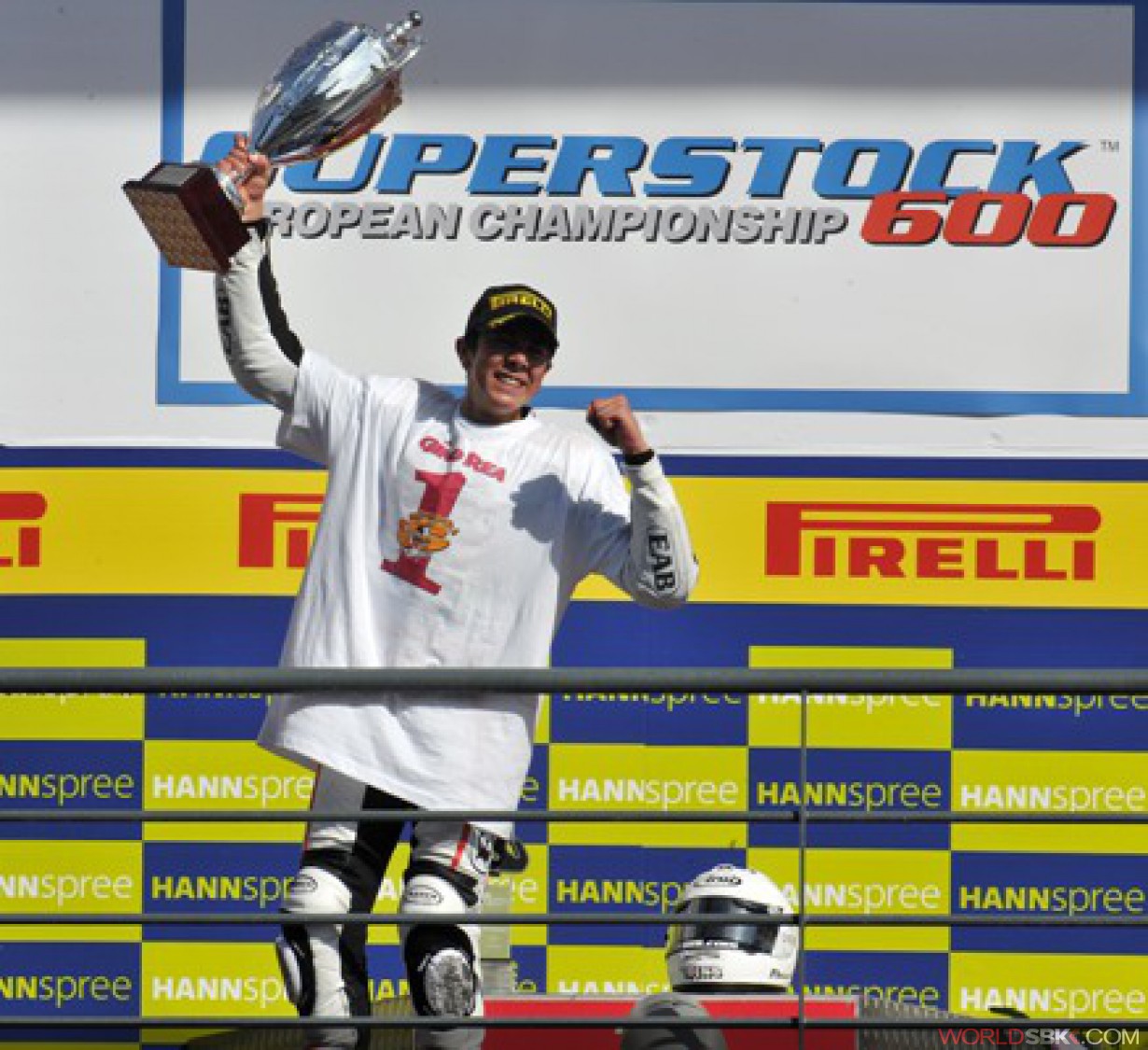 Gino Rea - Superstock 600 European Champion
At 20-years-old Gino Rea is almost a veteran in the European Superstock 600 Championship, despite his diminutive build and youthful appearance. He used every scrap of his three years' experience in this class to win the European 600 Superstock crown at Portimao, by finishing third in the race.

Gino, from Epsom in England, was understandably ecstatic to have won the title. "It has been a good week for me, that's for sure," said Rea. "To get the title was amazing. In the three weeks running up I was always thinking about it and saying "it's possible, it's possible", but to do it is amazing. An amazing feeling. I feel more relieved than anything, because I have waited so long for it. But when you know it is possible you try to make everything perfect. Perform and prepare perfectly for it. And it paid off."

Rea has had an impressive career in this class, having scored 12 podium places in 32 races, and has failed to finish only one of those 32. He has also ridden three different types of machine, Suzuki in 2007, Yamaha in 2008 and Honda in 2009, and visited the podium on them all.

Gino has some options to ride Supersport in 2010, but if they do not come off then he will hope to ride in the Superstock 1000 FIM Cup in 2010.