Patrick "PJ" Jacobsen firma con MV Agusta Reparto Corse per la stagione 2017 del Mondiale Supersport
Thursday, 1 December 2016 09:24 GMT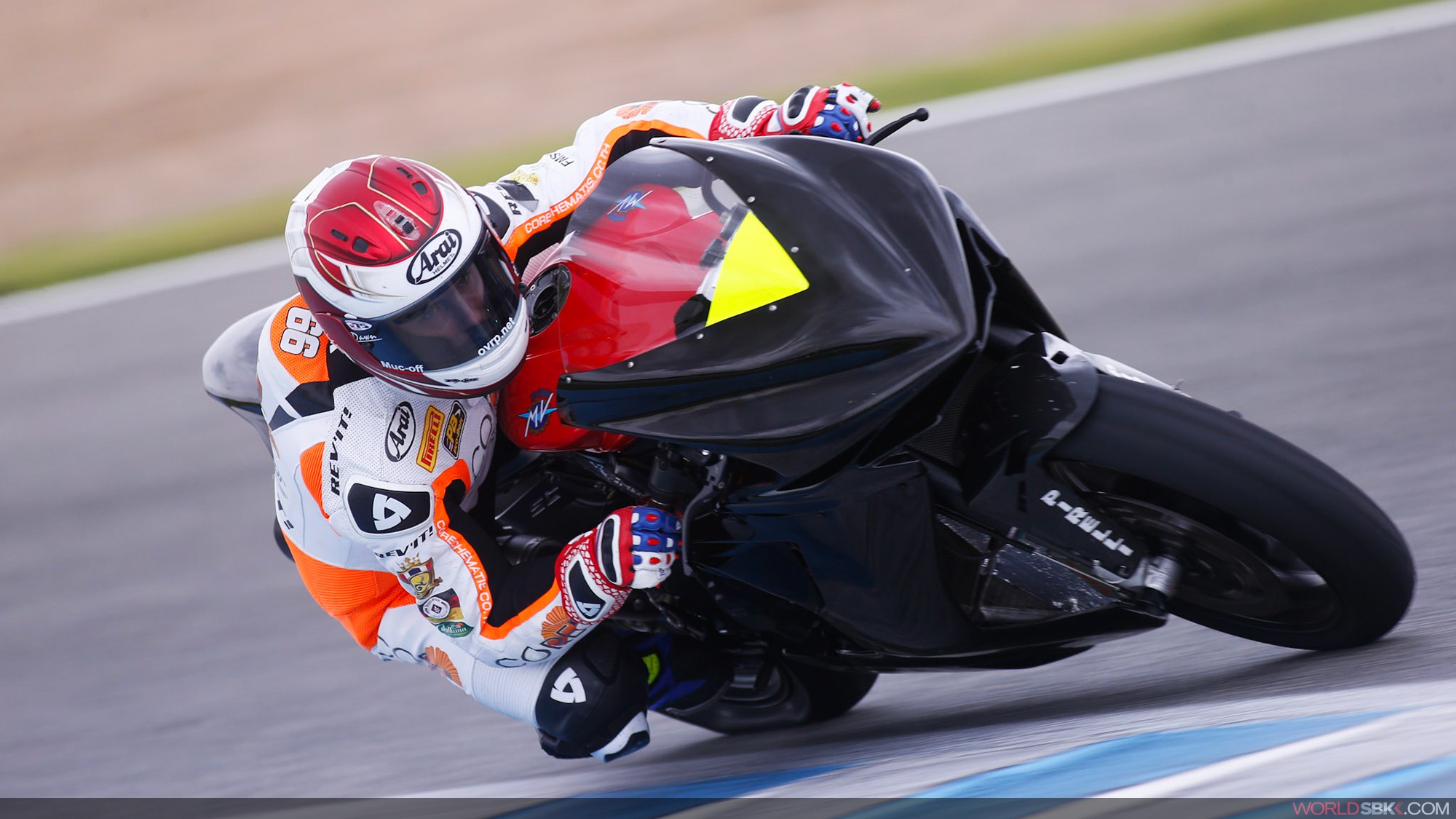 Il Team MV Agusta Reparto Corse ha il piacere di annunciare l'ingresso di Patrick "PJ" Jacobsen nella propria scuderia. Il ventitreenne di Montgomery, New York, guiderà la MV Agusta F3 675 vice-campione del mondo nella prossima stagione di WorldSSP.
In 3 sole stagioni complete nel Mondiale WorldSSP Jacobsen ha raccolto 13 podi, qualificandosi 6° nel 2014, 2° nel 2015 e 4° nel 2016. Forte delle sue doti di velocità e competenza tecnica, il giovanissimo rider statunitense punterà a consegnare al Team MV Agusta Reparto Corse il primo e tanto atteso titolo iridato nel Mondiale WorldSSP.
Patrick "PJ" Jacobsen – Non vedo realmente l'ora di cominciare questa nuova avventura con il Team MV Agusta Reparto Corse, entrare a far parte di un marchio così storico è un vero privilegio. Ho avuto l'opportunità di provare la moto durante gli ultimi test di Jerez, devo dire che ho trovato da subito un buon feeling e adesso non vedo l'ora di poter tornare in sella per i prossimi test e per la prima di gara di Campionato. Grazie MV Agusta Reparto Corse per questa opportunità.
Biografia – Nato e cresciuto a Montgomery (NY) nel 1993, Patrick Jacobsen, meglio conosciuto come "PJ", ha iniziato a correre all'età di 3 anni. Negli anni PJ si è imposto come Campione Statunitense classe 125, AMA Flat Track Rookie Of The Year, 5° nel CEV classe 125 ed ha accumulato podi e vittorie nelle classi Superstock, Supersport e Superbike del BSB. Nelle ultime tre stagioni nel Mondiale WorldSSP Jacobsen ha conquistato il 6° posto nel 2014, il 2° posto nel 2015 ed il 4° posto nel 2016.
Negli anni PJ ha coltivato una passione che non lo ha mai più abbandonato, quella per il Dirt Track, e che gli è valsa ben oltre 30 titoli amatoriali negli Stati Uniti.