Wie geht es Federico Caricasulo zu Hause?
Tuesday, 31 March 2020 09:03 GMT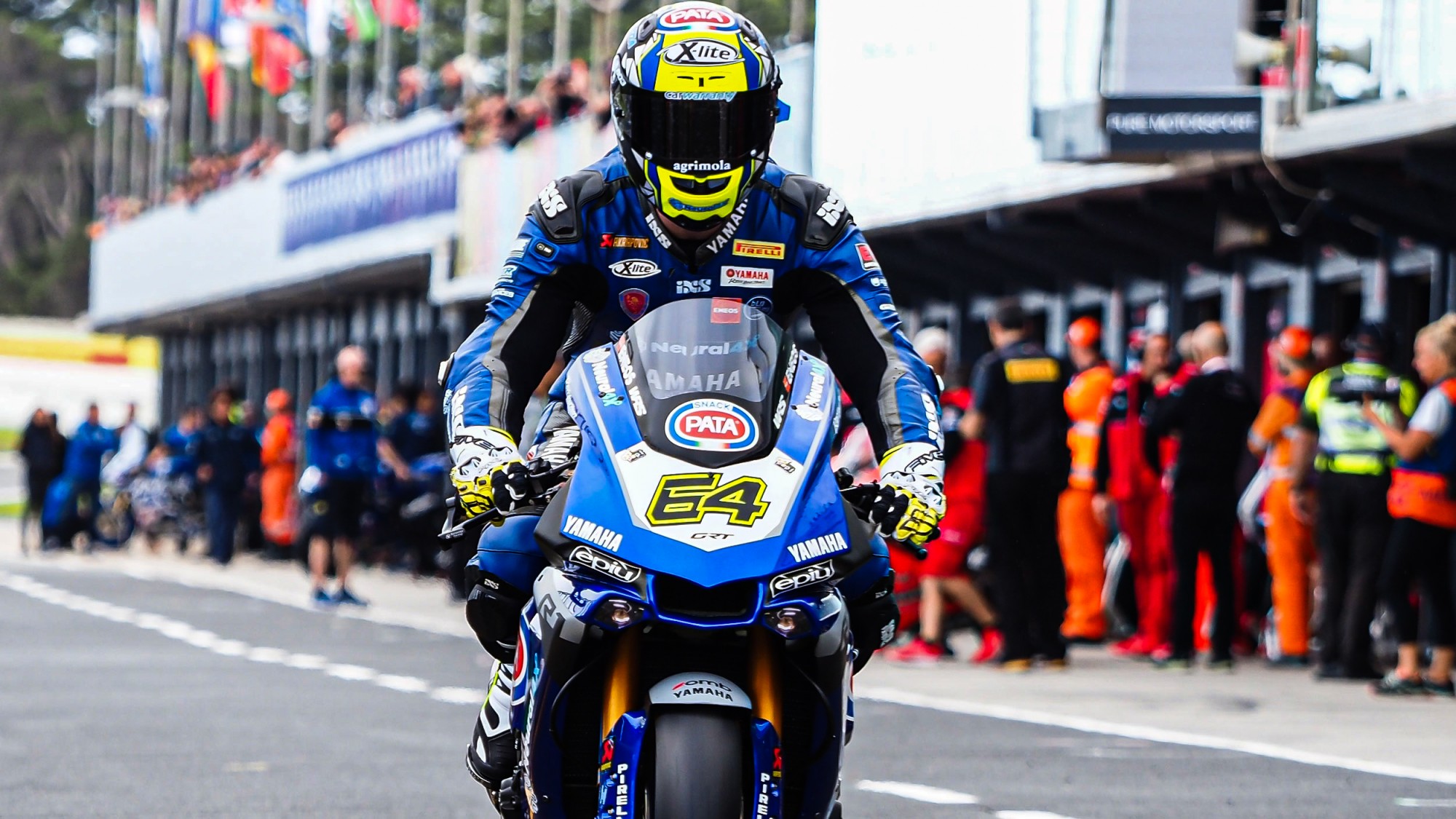 Von Videospielen bis hin zu Fahrsimulatoren gibt uns der amtierende WorldSSP-Zweitplatzierte einen Einblick in seine aktuelle Situation und gibt einen Überblick über sein erstes WorldSBK-Wochenende…
Nach zahlreichen Saisons in der WorldSSP wechselt der italienische Star Federico Caricasulo in die MOTUL FIM Superbike-Weltmeisterschaft 2020 und hatte auf Phillip Island ein solides erstes Rennwochenende. Mit der Frühlingspause im WorldSBK-Fahrerlager im Moment aufgrund des COVID-19-Ausbruchs setzte sich "Carica" jedoch hin und sprach über alles, von Coronavirus über die italienische Sperre bis hin zu seiner ersten Saison in der WorldSBK.
Caricasulo sprach darüber, wie er mit der COVID-19-Situation umgeht und sagte: "Jetzt versuche ich, meine Aktivitäten fortzusetzen. Wenn ich aufhöre, wird es nicht einfach sein, neu zu beginnen, wenn wir wieder fahren können. Ich versuche zu trainieren und obwohl es nicht einfach ist, habe ich ein kleines Zimmer gefunden, in das ich alleine gehen kann, damit ich trainieren kann. Für das körperliche Training passt das. Es ist jedoch nicht einfach, weil unser Sport auf Motorrädern basiert und jetzt ist es unmöglich zu fahren. Zu diesem Zeitpunkt ist es aber für alle gleich."
"Meine Routine am Tag ist der morgendliche Ablauf, genau wie zuvor, allerdings auf andere Weise, ohne den Trainer", fuhr der amtierende WorldSSP-Zweitplatzierte fort. "Früher bin ich Fahrrad gefahren, aber jetzt nicht mehr. Früher ging ich aus dem Haus, aber jetzt kann ich nicht mehr, also spiele ich Videospiele. Ich arbeite an meinen E-Mails von zu Hause aus, habe aber nichts zu tun! Ich habe einen Fahrsimulator gekauft, also werde ich vielleicht in einer Woche etwas machen können! "
Caricasulo beleuchtete dann die Situation in Italien, einem der am stärksten betroffenen Länder der Welt: "Die Situation in Italien ist sehr schlecht. Ich kann nur in das kleine Fitnessstudio gehen und Essen kaufen. Alle Städte sind wie in einem schlechten Film; Es ist niemand auf der Straße und es ist sehr seltsam. Es ist schwierig, in die Läden zu gehen, da nur ein oder zwei Personen gleichzeitig hineingehen dürfen. "
Abseits des Coronavirus kommentierte der 23-Jährige sein erstes WorldSBK-Wochenende wie folgt: "Die Ergebnisse in Bezug auf die Position waren nicht die besten, aber das Gefühl in einigen Sessions war gut, da wir nah an der Spitze dran waren. Das ist gut für mich, besonders nach der Superpole so nah dran zu sein. Ich habe Zeit, vor dem nächsten Rennen darüber nachzudenken! Die größte Verbesserung wird das Rennen sein. Ich muss während des Rennens viel nachdenken und dafür muss ich mit diesem Motorrad meinen Fahrstil verbessern, weil ich es zu ähnlich wie ein WorldSSP-Bike fahre. "
This weekend we should have been racing at @circuitodejerez, instead we are all at home. We might be far away from each other but we are closer than ever! #DreamTeam #WeStayHome pic.twitter.com/2uMgIxJaAG

— GRT Yamaha WorldSBK Junior Team (@GRTYamahaWSBK) March 29, 2020
Caricasulo gab eine Vorschau auf den Rest der Saison 2020 und erklärte: "Mein Ziel ist es, so viel wie möglich zu lernen. Im Moment bin ich ein bisschen traurig! Ich bin wirklich motiviert, mich zu verbessern, aber jetzt, mit der Pause, kann ich es kaum erwarten, beim nächsten Rennen besser zu werden. Das Ziel ist es, unter den ersten sechs zu bleiben. Wir haben kein großes Problem oder einen Bereich, in dem wir hauptsächlich besser sein müssen, wir haben viele kleine Bereiche, auf die wir uns konzentrieren, aber wenn wir alles richtig machen, können wir wettbewerbsfähig sein. "
Verfolgen Sie Caricasulos Fortschritte in seiner Rookie World Superbike-Saison mit dem WorldSBK VideoPass!