Cluzel: "We're looking forward to start again"
Monday, 30 March 2020 09:14 GMT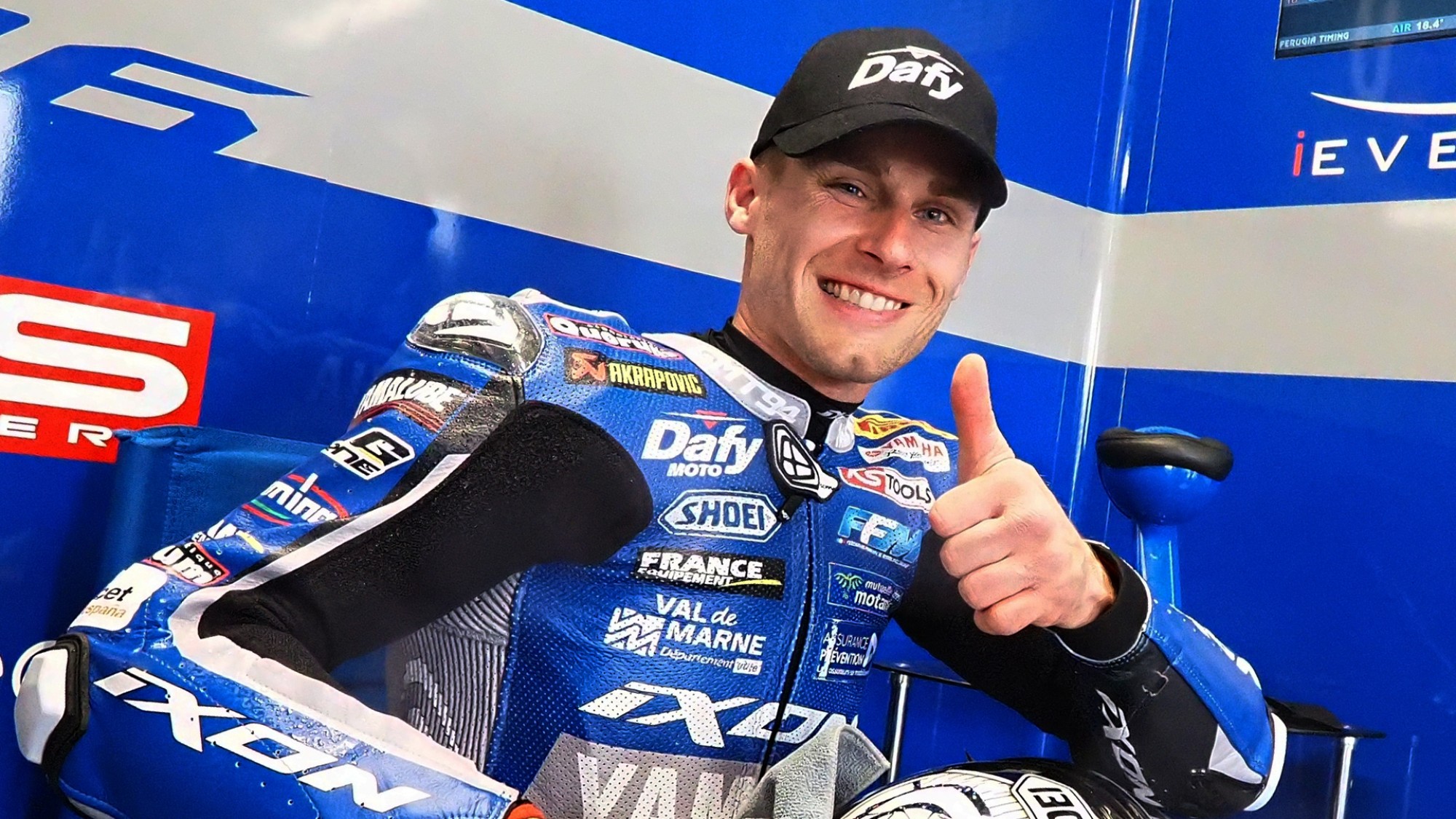 Jules Cluzel is hoping to get back on his bike soon, but meanwhile the Frenchman is enjoying this "mandatory" break to spend time with his family.
Jules Cluzel (GMT94 Yamaha) was at the front during the winter tests and confirmed with a podium at the Australian Yamaha Finance Round at Phillip Island. However, due to the Covid-19 outbreak the FIM World Supersport Championship is currently suspended.
Despite this difficult situation, the Frenchman spoke to worldsbk.com. "A few days ago, I was still doing a lot of outdoor activities, especially to forget all the bad news and escape from this rather heavy situation," he confessed. "Now we're stuck at home, but I'm still working out to stay in shape. I'm with my girlfriend and my daughter who is only a month old. So, I take the opportunity to spend time with them and keep in touch with my close friends and family. We also keep a close eye on the news, just like everyone else."
Regarding Phillip Island, the Yamaha gives a mixed review. "To be honest, the practices were quite difficult," Cluzel said. "I wasn't as comfortable as I thought, especially considering the format of the race with the mandatory pit stop. We couldn't complete more than ten laps with the same tyres. Of course, it was the same for everyone, but my style is to do a lot of laps with used tyres. I couldn't do that, and it bothered me. I think some others had the same problem as me. So, it was difficult to get the weekend off to a good start."
@JulesCluzel16 from @GMT94 has a message for you guys#StayAtHome pic.twitter.com/vs6R6KgJ4M

— WorldSBK (@WorldSBK) March 24, 2020
"I'm still pleased with the race," added Cluzel. "I was able to stand on the podium, score 16 points and start the season in the right way. Now, we are waiting for the next round…"
In Australia, however, Cluzel had to deal with a dangerous new rival: Andrea Locatelli (BARDAHL Evan Bros. WorldSSP Team). The Italian rookie, who moved from Moto2™, won the race after taking pole position. "I think he's a good rider coming from Moto2™," Cluzel said. "To be honest, we still have a hard time understanding the performance of this team. We can do everything, but it's always difficult. In any case, Locatelli is fast, just like Krummenacher and Caricasulo last year, but we have problems to beat them."
During the winter, WorldSSP riders also had to deal with the slick tyres. Although experienced due to his years in GP racing, Cluzel admits that he had some problems adjusting the Yamaha YZF-R6. "It's different," he explains. "My background in GP is quite far and the tyres have changed in between. It's changed a lot for us. The bike felt heavier and we had to adapt it. We spent the whole winter on this. We took a big step forward at the Portimão test. I rode fast there. At Phillip Island, because of the format of the race, it was a bit different. I think that when we get to other circuits, we will see the work we did during the preseason."
Discussing the next round, Cluzel said: "We're looking forward to start again. The aim will be to get closer to the win, if possible. In any case, as my manager Eric Mahé often reminds me, it is about doing my best in each race and not to regret anything at the end. If it's a win, that's good, but if it's a fourth place, you have to accept it too."
Cluzel concluded: "Until the restart, I wish everyone all the best. I know it's not easy in these times, but you have to think about your family and your loved ones. You have to avoid being selfish, be patient and find the positive even though it's a complicated period. Now we must hope for good news very soon…"
Relive Jules Cluzel's 2020 season start and the MOTUL FIM World Superbike Championship with the WorldSBK VideoPass.