Les jumeaux Lowes sont-ils si ressemblants?
Monday, 4 February 2019 14:35 GMT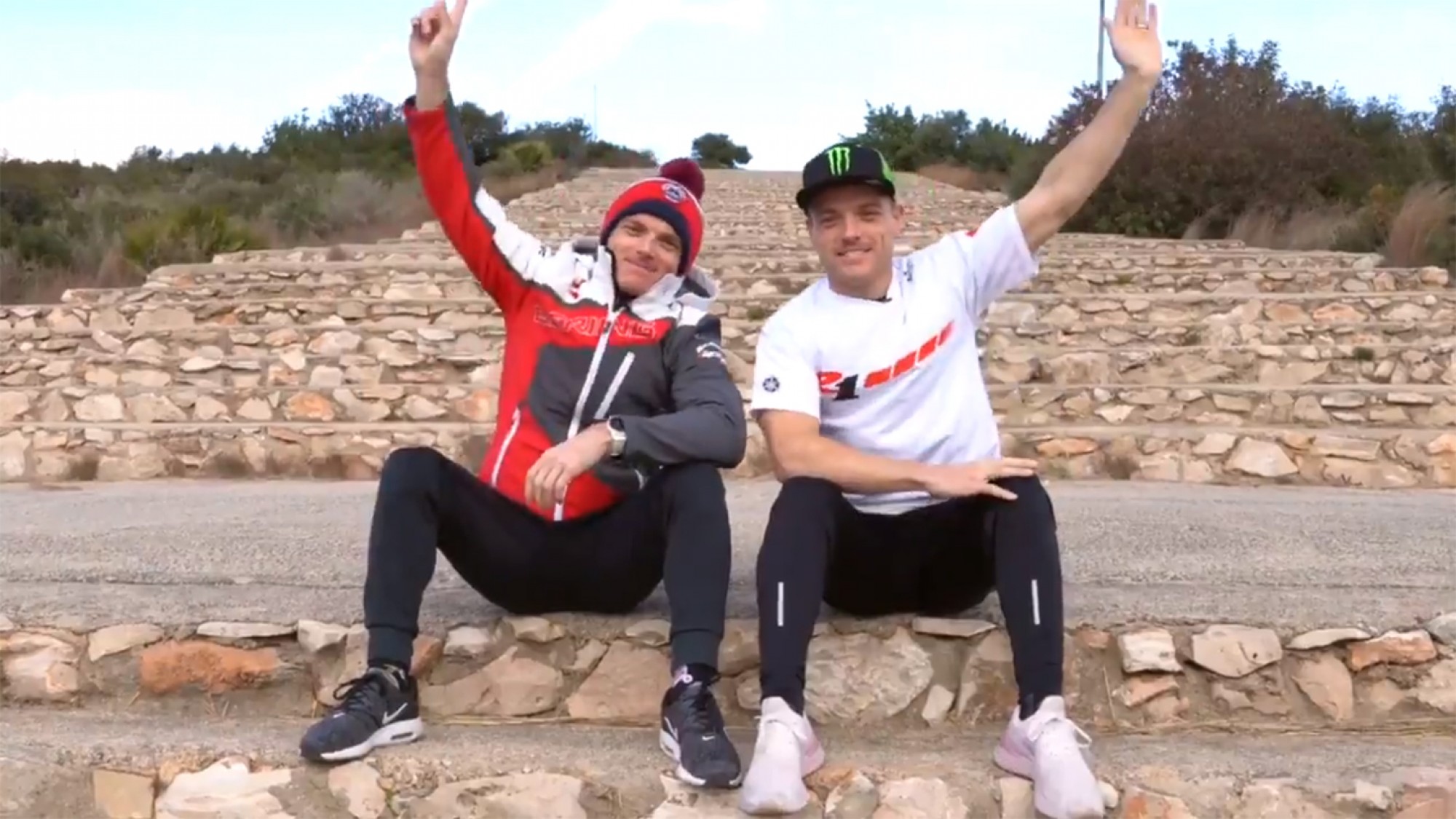 Alex et Sam Lowes se prêtent au jeu des questions-réponses.
En attendant l'ouverture de la saison, Alex et son frère jumeau, Sam, s'amusent entre deux séances d'entraînement.
Dans une vidéo qu'il a partagée sur Twitter, le pilote du team Pata Yamaha Official WorldSBK Team s'est prêté au jeu des questions-réponses en compagnie de son frère jumeau qui officie en Championnat du Monde Moto2™.
1/2 Little bit of fun in between training sessions with bro @SamLowes22 pic.twitter.com/VtODdsSbas

— Alex Lowes (@alexlowes22) 1 de febrero de 2019
2/2 The big question! For now I have a 100bhp advantage so I'll take that one! #team22 @SamLowes22 #whoisfaster pic.twitter.com/bCoK0fftjz

— Alex Lowes (@alexlowes22) 1 de febrero de 2019
S'ils se ressemblent comme deux gouttes d'eau dans la vie, sur la piste, il y a malgré tout quelques différences, même si aucun n'est capable de dire lequel des deux est le plus rapide !
En attendant que la pré-saison ne reprenne en Australie, vous pouvez accéder à tout le contenu vidéo en vous abonnant dès à présent au VidéoPass WorldSBK.