Jonathan Rea awarded honorary degree from UUJ
Monday, 10 December 2018 16:11 GMT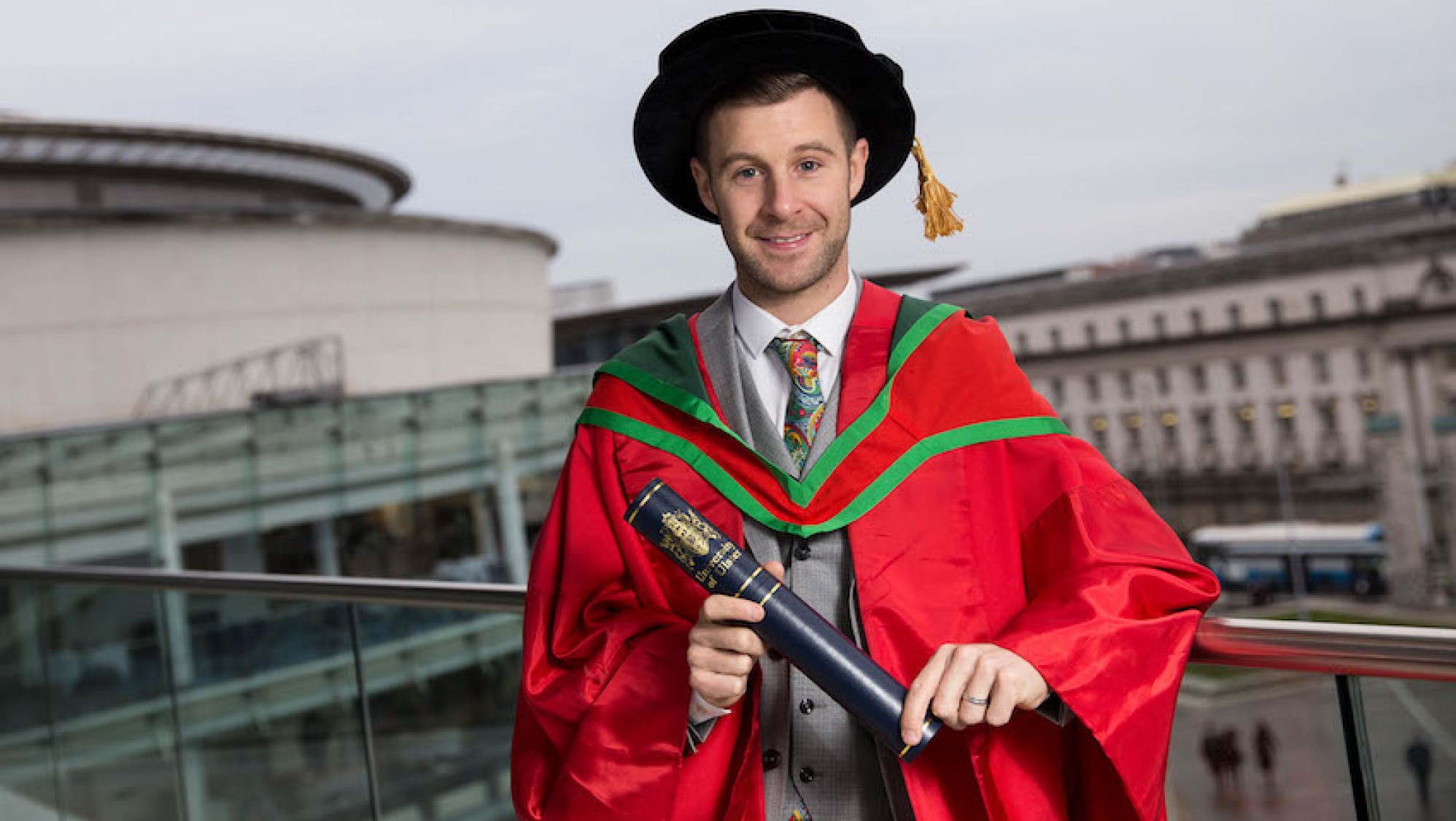 Four-time world champion receives honorary doctorate from University of Ulster for his remarkable contribution to sport
The latest achievement of record breaker Jonathan Rea is not strictly "bike" related, but it follows his impressive impact on the motorcycle racing scene during the recent years.
Following an incredible 2018 season which saw the Northern Irishman become the first ever rider to take four back to back MOTUL FIM World Superbike Championship titles and equal Doug Polen's record of most wins in a single SBK® season, Rea has been awarded with the honorary degree of Doctor of Letters from the University of Ulster.
Jonathan Rea began to race on the tarmac in 2003 following an early career in motocross. After impressing in the British Superbike Championship, he moved onto the world stage in 2008 finishing as World Supersport runner-up.
From 2009 to 2014 he continued his journey through WorldSBK with Honda and then he moved to Kawasaki Racing Team for 2015. Since then Rea has dominated the series becoming the man to beat, winning the championship title four times.
As the Ulster University explain on their website, Rea is not only one of the most successful Superbike races of all time but also one of the Northern Ireland's leading sportsmen of the moment. The Kawasaki champion has been awarded the honorary degree for his outstanding contribution to sport, in news that has been picked up by many media outlets, including the BBC.
After receiving the award Rea said: "I am genuinely so pleased to receive this honorary degree. Whilst I did very well at school and was an A* student, my passion for motorcycling and ambition to follow my dream of becoming a World Champion, meant that I didn't get the chance to go to university like many of my family and friends".
The reigning world champion continued: "I have to say though, it's quite ironic that it was a medical doctor who told me 14 years ago that I would never race again, after a motorcycling injury on the track, and now I am being awarded the privilege of an honorary doctorate for my services to sport! For this reason, I would encourage every single person who has ever had a dream or ambitions, to never give up. Believe in yourself and with the help and encouragement of others you will achieve that dream or those ambitions."
Heading into his fifth season with the Kawasaki Racing Team, Rea is ready to break even more records in 2019 with his ZX-10RR.
Follow how Dr. Jonathan Rea will try to break even more records in 2019, all with the WorldSBK VideoPass.