Hendra Pratama takes best result of season after "big drama!"
Friday, 14 June 2019 09:40 GMT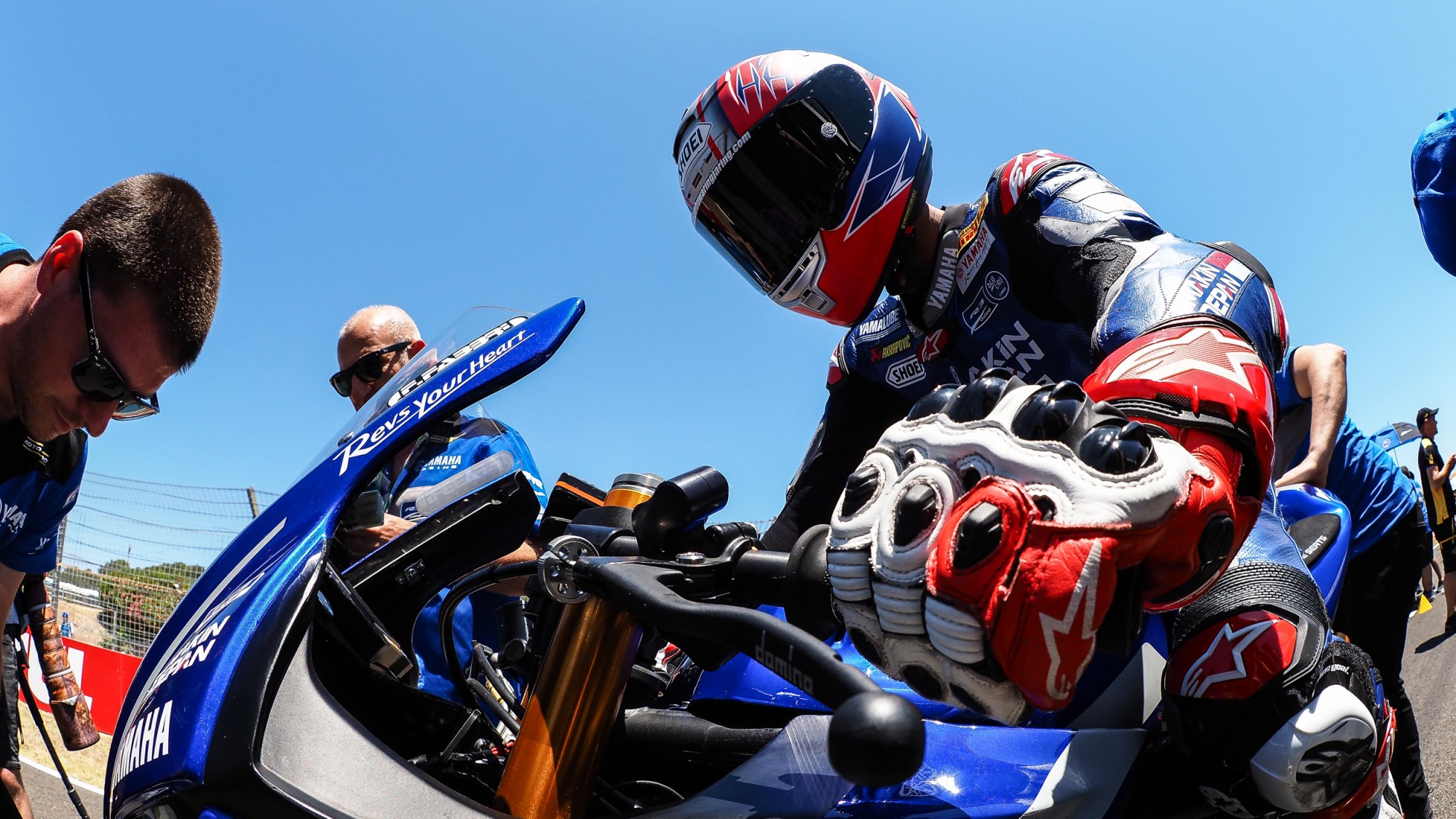 The Indonesian sensation took a strong result in WorldSSP300 at Jerez, despite a premature celebration in Race 2…
Indonesian star Galang Hendra Pratama (Semakin Di Depan Biblion Motoxracing) took his best result of the 2019 WorldSSP300 championship with two top six finishes from the Acerbis Spanish Round. Having looked strong in both races, wild passes and his charismatic riding style made Hendra Pratama one to watch throughout the weekend – including across the line, when he was a bit too eager to celebrate...
Starting from the front row in third position, the former WorldSSP300 race winner was in the mix for victory in both races. Desperate lunges at Turn 6 and also in the final corner, it really was all about holding your breath when Hendra Pratama was coming through the order. In Race 2, he looked like he had a podium in the bag but celebrated too soon as Ana Carrasco (Kawasaki Provec WorldSSP300) drafted ahead of him on the run to the line to take the final podium position. Hendra Pratama was still celebrating however, thinking he had secured a podium.
Speaking after the race, the 20-year-old said: "The Jerez weekend was a good one from the start. Already in Free Practice, I had a good rhythm and we had found a good setting for the bike too, which meant that in Superpole, I had the pace to qualify on the front row. In Race 1, I tried to push from the beginning but then I made a mistake by being in the wrong position on the last lap, but I was satisfied with sixth in what was a very close race."
Hendra Pratama took the race win at Jerez in 2017 and was once again fighting for it in Race 2 in 2019. The initial race start brought out a red flag, before a frantic seven lap dash saw a scintillating finish once again.
"In Race 2, big drama! I pushed hard from the start because the stoppage meant we were racing over just seven laps rather than full race distance. I managed to jump across from the second group to the front group but, in the last lap, I closed the gas too early, because I thought it was the first and not the second line that was the finish and was narrowly beaten in the battle for the podium.
"A lesson learnt and one not to be repeated. It was my mistake and I'm so sorry for the team and everyone who supports me, as I know they were disappointed to miss out on a podium finish. I will be out to make amends in Misano, which is our home track and one where we will have a lot of support."
Watch Hendra Pratama return to the fight at the front at Misano with the WorldSBK VideoPass!