5 Keys to tackle the Thai Round with Kenan Sofuoglu
Friday, 15 March 2019 10:58 GMT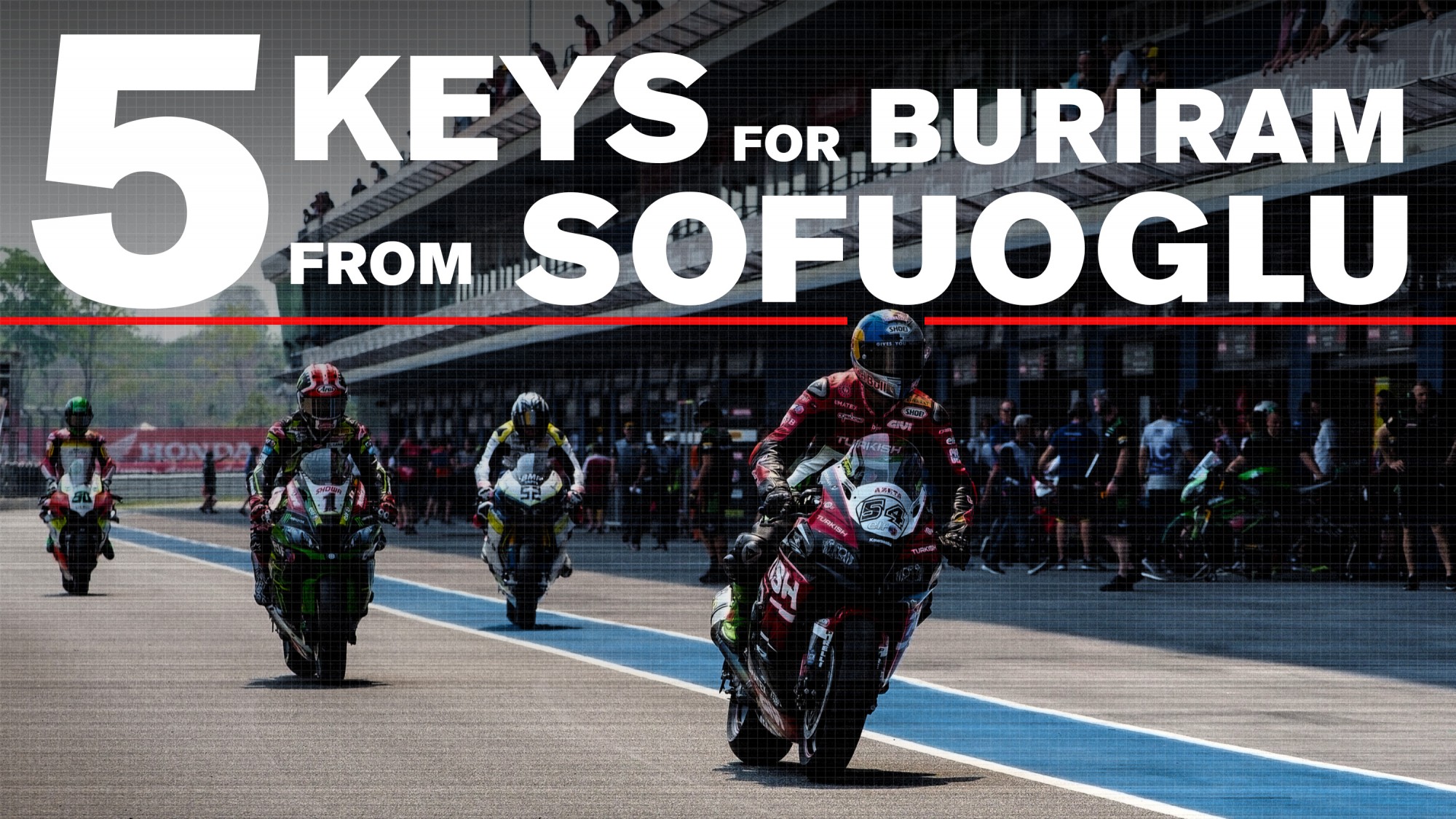 Get up to speed with what's going on in Buriram with the WorldSSP legend
Race day at the Chang International Circuit is approaching fast and the excitement is already hitting fever pitch. The Pirelli Thai Round is actually one of the few on the calendar where FIM Supersport World Championship legend Kenan Sofuoglu was unable to win – but two second-place finishes show his knowledge of the fast and furious 4.5km track. Here is why you can't miss the Pirelli Thai Round according to the five-time World Champion himself!
Is Bautista the man to beat again?
"Actually, I wasn't in Australia, this is the first time I see this season. From what I can see in the first Free Practice, it looks like Bautista has a one-step advantage compared to everybody else. He is my favourite here again".
Two long straights could make the difference
"Kawasaki is not the favourite here now. If I look at the long straight, Ducati is putting in like a 0.3s advantage over Jonathan Rea and Kawasaki, and there are two long straights at this track. If you have a fast bike it's a big advantage. Bautista gets a half-second advantage just from the long straights, in the race it can be a very big advantage".
Non-stop heat, no excuses
"I am sure no rider is happy about the conditions. A rider likes cool, dry weather, 'Donington weather'; then the rider has more feeling with the bike and enjoys it more. Here after two laps you're burning in your leathers and on the bike. I can't say the riders will be enjoying staying on the bike for a long time! But this is the World Championship: you race in cold, you race in heat, in the rain… You have to be good in any condition."
A true motorcycling country, fantastic support…
"I think it's great to race in Thailand because the people here love motorsport, love motorcycles. If you see that a lot of people are around, you enjoy what you are doing".
… and an extra motivation to reach the podium
"I remember I had a podium here in 2015 & 2016, when you get to the podium it's incredible. You want to see this atmosphere everywhere".
Follow the Turkish champion's advice and join in on the action from the Pirelli Thai Round, with all the best coverage available thanks to WorldSBK VideoPass.