Xaus on Bautista: "I hope that his debut is as good as mine"
Wednesday, 22 August 2018 18:17 GMT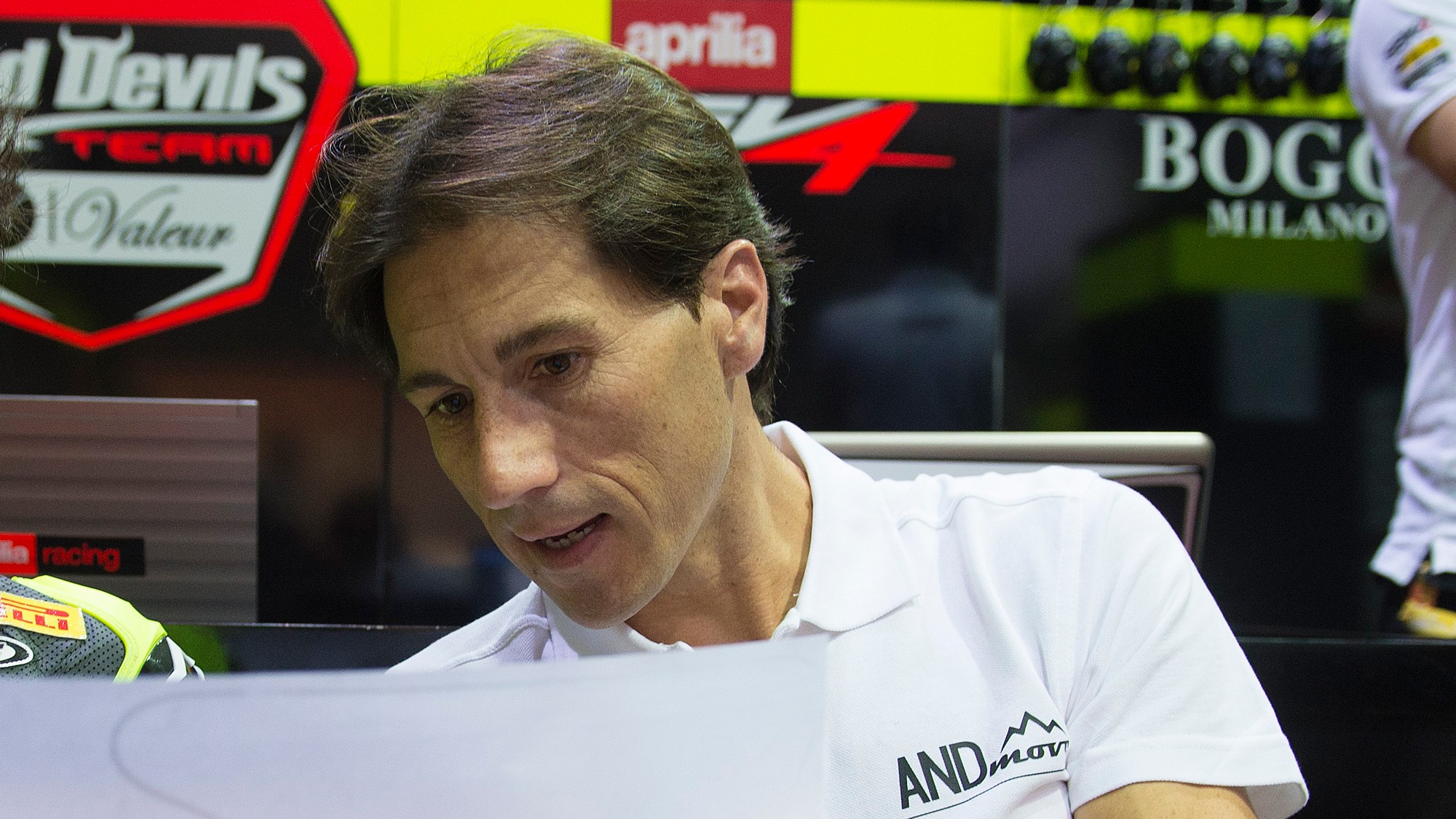 Former SBK® and MotoGP™ rider discusses the Spaniards move to WorldSBK
The MOTUL FIM Superbike World Championship is set to welcome another Spanish rider to the grid next season, as it was announced today that Alvaro Bautista will join the Aruba.it Racing – Ducati squad for 2019.
With a long, strong history in WorldSBK, Bautista could join a prestigious list of his compatriots who have succeeded in both series. One rider to have done this was Ruben Xaus, with podium finishes in WorldSBK and MotoGP™. We caught up with him, asking his opinion on the announcement:
What are your first thoughts on Bautista's move to WorldSBK?
"I knew that Alvaro had several options. I like to see that the championship is welcoming riders who are very fit, who are quick and who can give a lot. The level goes up. But this step needed to be given with guarantees: if Alvaro had not gone to an official team, he would not have gone to WorldSBK. "
As you already said, Bautista will debut in WorldSBK with the factory Ducati. What was it like for you to make their first steps in WorldSBK?
"In my case, it was different. I arrived without experience, I was 20 years old when I joined the official Ducati team in World Supersport. I was under the pressure of being on the factory team. It was magical for me to work with Ducati: it's something interesting and exciting. If the equipment is from the factory, this is always a plus. I hope that his debut is as good as mine, because he will see this as a positive start."
As the Spanish rider with the most WorldSBK starts, what advice would you give to Bautista for his debut?
"I don't have any tips for him really. He is coming from a championship that has a high level, the competition with the highest level in the last 20 years. Despite being less than a second off the top, he has been finishing in 10th or 11th. This pressure that I had in MotoGP™ for that equality is no longer going to be in WorldSBK. It will be different."
How do you think he will do, making the transition from one championship to the next?
"Riders like Alvaro are needed for the championship to grow. It is necessary that WorldSBK is standardized, so that we achieve a more compact championship in terms of technology."
What is the main difference between the championships?
"I think that in MotoGP™ Dorna have done a great job in balancing positions and raising the level of competitiveness. They have also done a great job in structuring WorldSBK, because it was unstructured. Now there is a way to go, and it is necessary that private teams can have competitive bikes."
Can you see Bautista fighting for the title in 2019?
"If he continues with the same rhythm, he will not be off the podium or out the positions fighting for the podium in any of the races. The title is bigger words: he will do well quickly, but it is difficult to deal with the pressure. You can win one race, but it's important to know when you have to play it safe to get points. When there is no pressure, it is easier: but what he has to remember is that when the Ducati is not going well, he needs to score points anyway."
Keep up with the latest progress of Bautista after the final four rounds of 2018, or re-live some of Xaus' classic races all on the WorldSBK VideoPass.