Update on Nick Kalinin's condition
Wednesday, 16 May 2018 10:28 GMT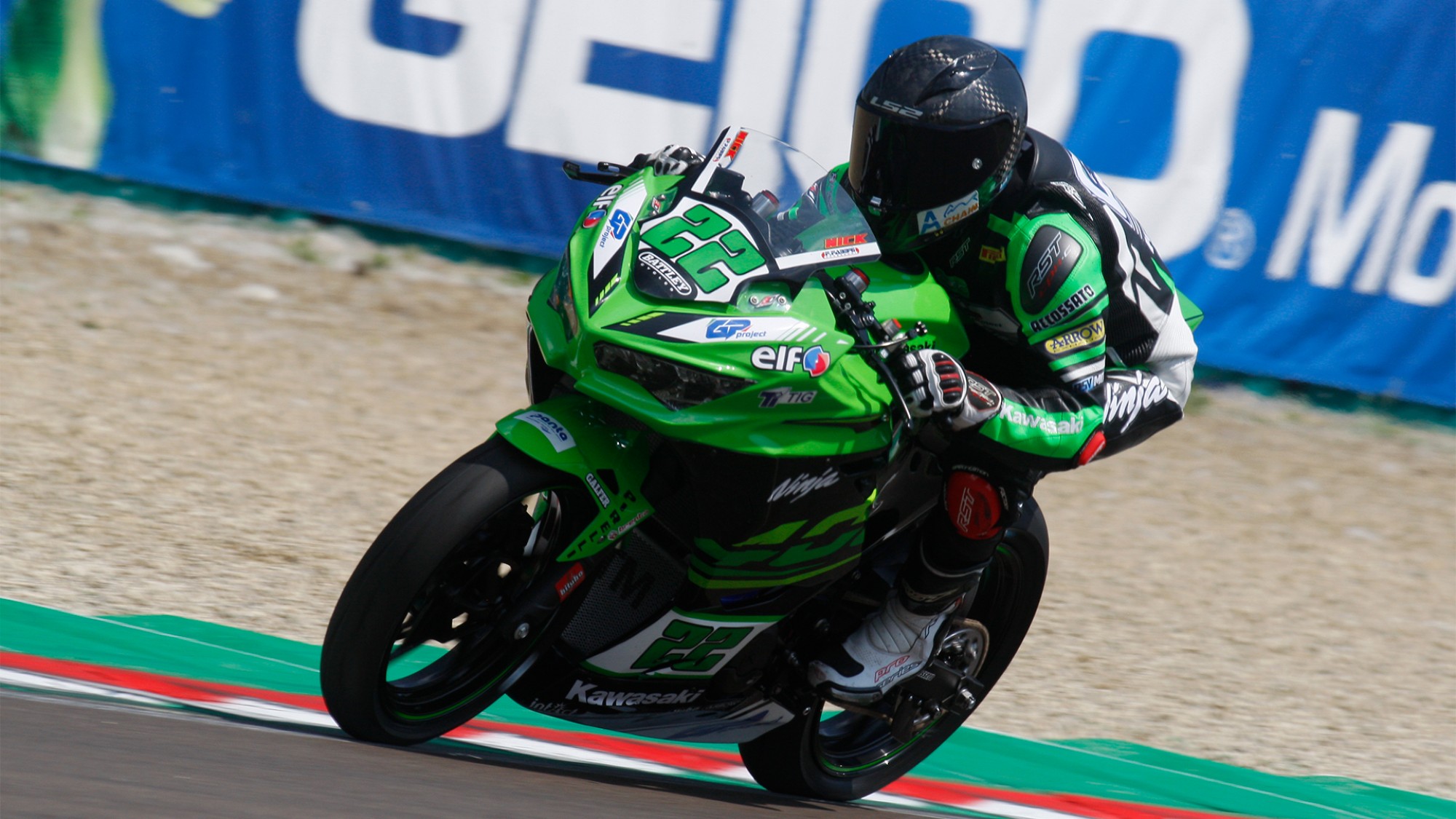 The Ukrainian rider suffered an accident in the Imola WorldSSP300 race
In the FIM Supersport 300 World Championship race last Sunday at the Pata Italian Round, Nick Kalinin (GP Project Team) suffered a high-speed accident going into Turn 1 on Lap 3. After the crash, the Ukrainian rider was immediately transferred to the Medical Centre for a check-up, before being transported to a local hospital for further assessments and hospitalisation.
In an update posted on his website nickgp.com, it was confirmed that the 19-year-old has been diagnosed with a polytrauma with lateral talon-navicular dislocation, as well as a complex fracture of the neck and head of the talus of the left leg.
Further assessments will be undertaken in the following days, to properly judge whether surgery on the leg will be required. The preliminary recovery period has been estimated at 28 days, which would rule Kalinin out of the Prosecco DOC UK Round.
Kalinin crashed on turn 1 with 9 laps left to go, while riding with the front group of riders in pursuit of leader Ana Carrasco (DS Junior Team). After making contact with Manuel Bastianelli (PRODINA IRCOS Team), Kalinin's bike swerved violently to the right, crashing into the nearby wall.
Kalinin sits eighth in the WorldSSP300 championship, on 23 points. WorldSBK.com will post any further updates on the recovery of the GP Project teenager.
Catch all the action from the Pata Italian Round thanks to the WorldSBK VideoPass.