Portimao WorldSBK welcomes all new Schedule for Round 10
Tuesday, 11 September 2018 13:00 GMT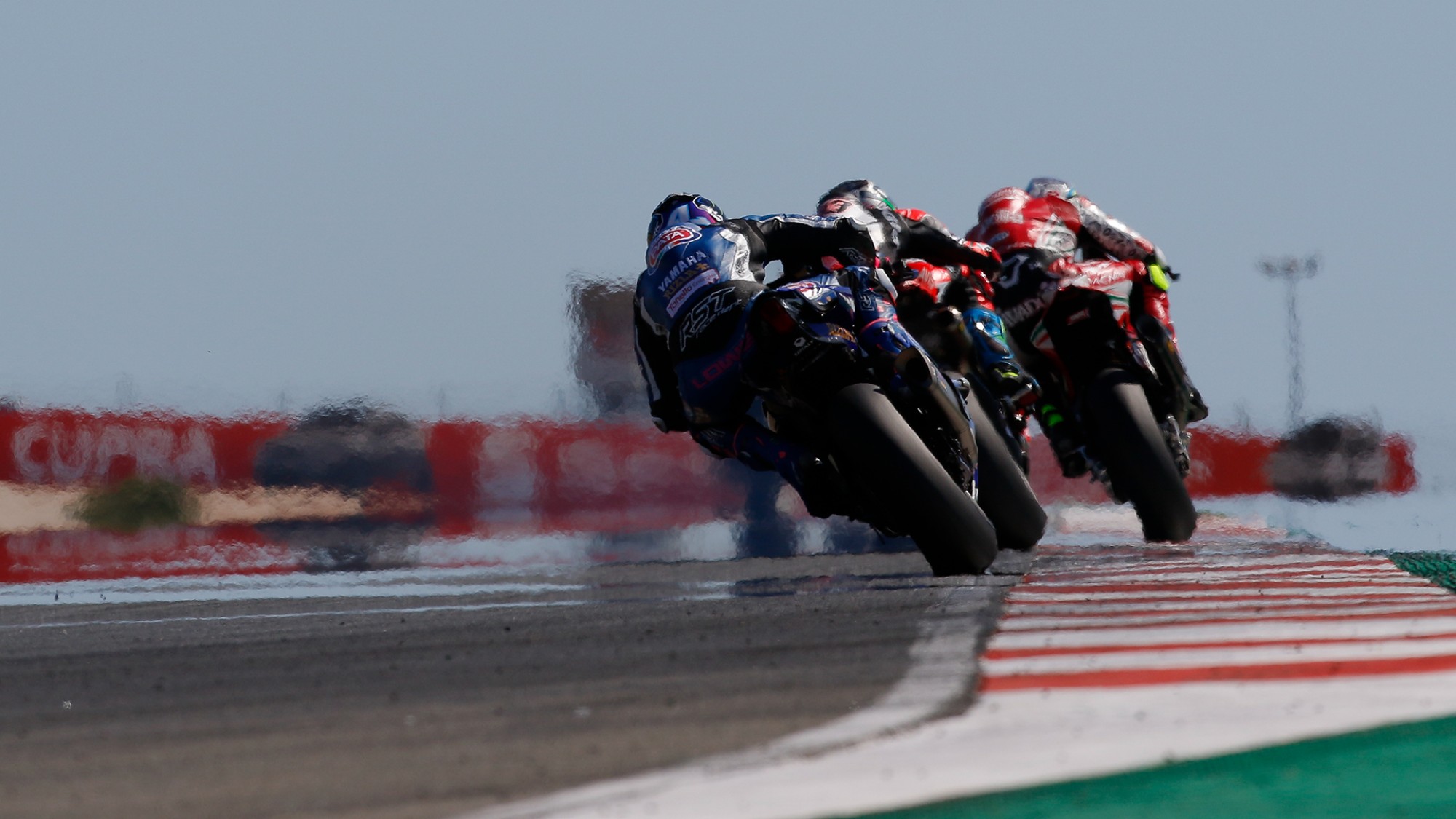 Check out the updates to the new timetable in Portugal
Autodromo Internacional do Algarve prepares to host the tenth round of the MOTUL FIM Superbike World Championship this weekend, and with a revised time schedule throughout the weekend, we want to make sure you don't miss out on a minute of the action.
Preparing for a roller-coaster weekend of racing action, Friday kicks off with free practice as bikes take to the track at 09:00LT (+1 GMT) for European Superstock 1000 Championship FP1, ahead of WorldSBK bikes roaring onto to the track at 09:45LT. Keeping your Friday full of bike racing action, you will be treated to action on track until 17.30, as WorldSSP300 end the day with FP2.
Saturday is more action packed, beginning at 08:45LT with WorldSBK FP4, preparing for Superpole action beginning at 10:30. WorldSSP300 Superpole follows at 11:30, before riders, fans and teams gear up for race one at 13:00. But battles don't end there, with WorldSSP Superpole beginning at 14:00 and STK1000 Qualifying kicking off at 15:00 to end the day.
Sunday's all new timetable will welcome STK1000 bikes lining up for racing action first at 11:45 – where we could see our first champion crowned. WorldSSP300 prepares to make history at 12:45, in what could be a sensational on track battle, ahead of WorldSSP at 13:45. It will be the World Superbike class who end the day at 15:15, as we sign off the weekend in style.
Follow all this sensational action throughout the Nolan Portuguese Round from 14th – 16th September, all with the WorldSBK VideoPass.
FRIDAY 14 SEPTEMBER

09:00-09:30

STK1000

Free Practice 1

09:45-10:25

WorldSBK

Free Practice 1

10:40-11:30

WorldSSP

Free Practice 1

11:45-12:15

WorldSSP300

Free Practice 1

12:30-13:10

WorldSBK

Free Practice 2

14:15-14:45

STK1000

Free Practice 2

15:00-15:50

WorldSSP

Free Practice 2

16:05-16:45

WorldSBK

Free Practice 3

17:00-17:30

WorldSSP300

Free Practice 2

SATURDAY 15 SEPTEMBER

08:45-09:05

WorldSBK

Free Practice 4

09:15-09:35

WorldSSP

Free Practice 3

09:45-10:15

STK1000

Free Practice 3

10:30-10:45

WorldSBK

Superpole 1

10:55-11:10

WorldSBK

Superpole 2

11:30-11:45

WorldSSP300

Superpole 1

11:55-12:10

WorldSSP300

Superpole 2

13:00

WorldSBK

RACE 1

14:00-14:15

WorldSSP

Superpole 1

14:25-14:40

WorldSSP

Superpole 2

15:00-15:30

STK1000

Qualifying

SUNDAY 16 SEPTEMBER

09:00-09:15

STK1000

Warm-up

09:25-09:35

WorldSSP300

Warm-up

09:45-10:00

WorldSSP

Warm-up

10:10-10:25

WorldSBK

Warm-up

11:45

STK1000

RACE

12:45

WorldSSP300

RACE

13:45

WorldSSP

RACE

15:15

WorldSBK

RACE 2