How to keep up with the Pirelli Riviera Di Rimini Round
Tuesday, 3 July 2018 10:40 GMT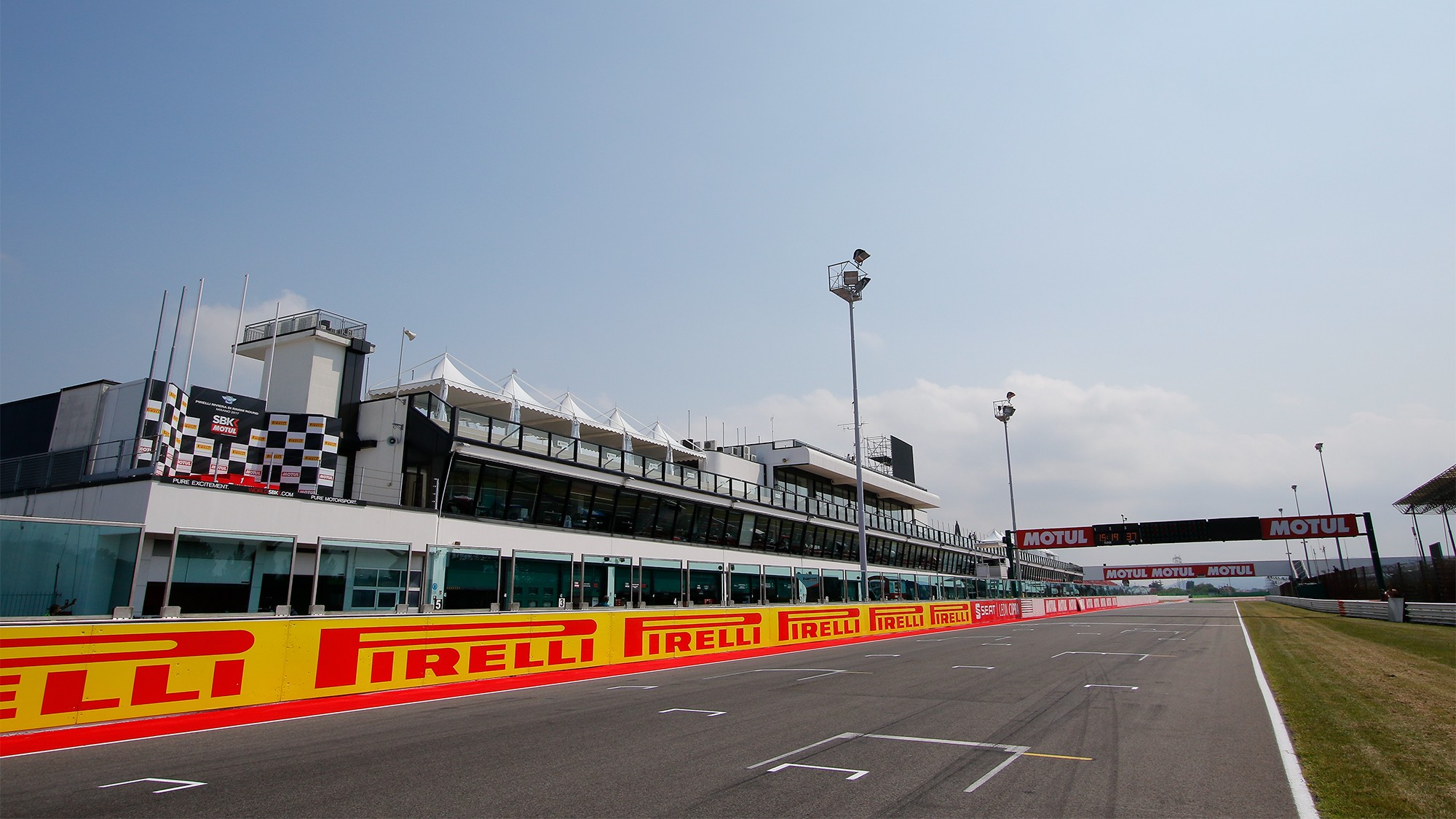 Ways to follow WorldSBK action this weekend
Preparing for Round Nine of the MOTUL FIM Superbike World Championship, bikes and riders are revved up and ready to go, and you won't want to miss a minute of the action before we head into the summer break.
Friday's free practice kicks off at 09.45LT (+2 GMT), and the three opening WorldSBK sessions can be followed live on the VideoPass. With all other sessions on the Live Timing, you won't have to miss a minute of Friday's action.
Offering a full day of action on Saturday, on track action begins at 08.45 and continues right through to 15.30 – offering all Superpoles and the main event of WorldSBK Race One at 13.00. Ensure you follow all the action with the WorldSBK VideoPass.
Race day on Sunday is set to be a sensational day which will keep you on the edge of your seat for the full day. As lights first go out at 11.30 with WorldSSP, the day will continue with four races full of stunning action.
Keep up with all the Live Timing, and the on screen action with the WorldSBK VideoPass.
FRIDAY 6 JULY

09:00-09:30

STK1000

Free Practice 1

09:45-10:25

WorldSBK

Free Practice 1

10:40-11:30

WorldSSP

Free Practice 1

11:45-12:15

WorldSSP300

Free Practice 1

12:30-13:10

WorldSBK

Free Practice 2

14:15-14:45

STK1000

Free Practice 2

15:00-15:50

WorldSSP

Free Practice 2

16:05-16:45

WorldSBK

Free Practice 3

17:00-17:30

WorldSSP300

Free Practice 2

SATURDAY 7 JULY

08:45-09:05

WorldSBK

Free Practice 4

09:15-09:35

WorldSSP

Free Practice 3

09:45-10:15

STK1000

Free Practice 3

10:30-10:45

WorldSBK

Superpole 1

10:55-11:10

WorldSBK

Superpole 2

11:30-11:45

WorldSSP300

Superpole 1

11:55-12:10

WorldSSP300

Superpole 2

13:00

WorldSBK

RACE 1

14:00-14:15

WorldSSP

Superpole 1

14:25-14:40

WorldSSP

Superpole 2

15:00-15:30

STK1000

Qualifying

SUNDAY 8 JULY

08:50-09:00

WorldSSP300

Warm-up

09:10-09:25

WorldSSP

Warm-up

09:35-09:50

WorldSBK

Warm-up

10:00-10:15

STK1000

Warm-up

11:30

WorldSSP

RACE

13:00

WorldSBK

RACE 2

14:20

WorldSSP300

RACE

15:15

STK1000

RACE