How to follow the Pirelli Qatar Round
Tuesday, 23 October 2018 10:49 GMT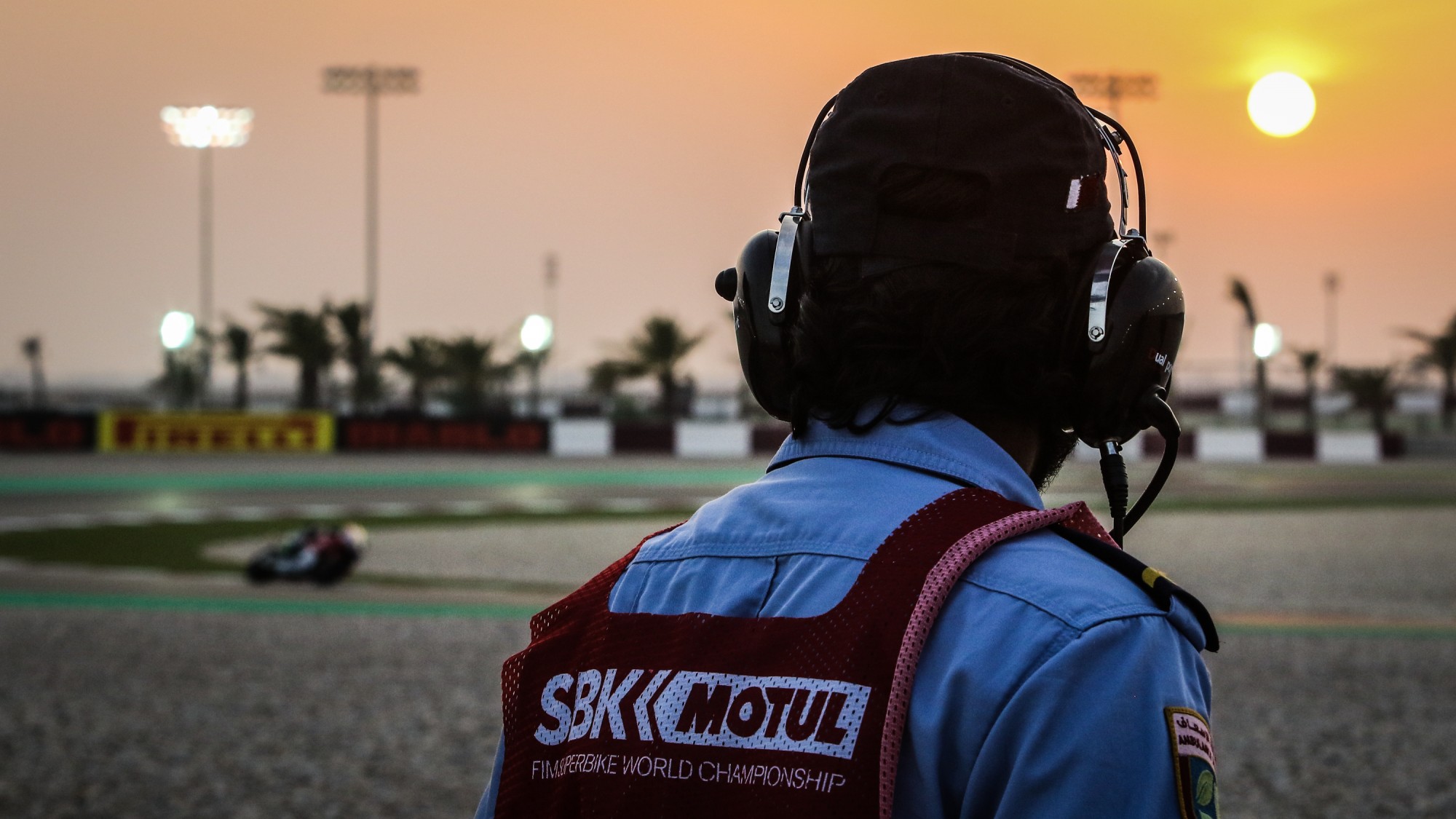 Check out the timings for the final round of 2018 and don't miss any of the action
The final races of the MOTUL FIM Superbike World Championship are about to get underway at the Losail International Circuit and the paddock is ready to do battle one more time. The WorldSSP title is on the line on Sunday, while in WorldSBK there will be plenty emotional moments as riders bid farewell to what has been a memorable season. Don't miss out on any of the action with the special Losail time schedule.
The action starts on Thursday for Round 13, with all riders taking to the track at 16:20LT (GMT +3) for WorldSBK Free Practice 1, followed by WorldSSP FP1 at 17:15. The final practice session of the day begins at 20:45, with all of the results available through live timing.
Free Practice 4 starts off at 14:25 on Friday, followed by the WorldSBK Superpole sessions at 16:30. The WorldSSP qualifiers kick off shortly after at 17:30, with Race 1 under the floodlights of Losail scheduled for 19:00.
At 17:30 on Saturday we will be able to find out who becomes the new WorldSSP champion as Cortese and Cluzel meet out on track one last time in 2018. The last race of the season will be WorldSBK's Race 2, with lights out set for 19:00.
All the Superpole sessions and Races from Qatar can be followed live and OnDemand thanks to WorldSBK VideoPass.
THURSDAY 25 OCTOBER

16:20-17:00

WorldSBK

Free Practice 1

17:15-18:05

WorldSSP

Free Practice 1

18:45-19:25

WorldSBK

Free Practice 2

19:40-20:30

WorldSSP

Free Practice 2

20:45-21:25

WorldSBK

Free Practice 3

FRIDAY 26 OCTOBER

14:25-14:45

WorldSBK

Free Practice 4

15:00-15:20

WorldSSP

Free Practice 3

16:30-16:45

WorldSBK

Superpole 1

16:55-17:10

WorldSBK

Superpole 2

17:30-17:45

WorldSSP

Superpole 1

17:55-18:10

WorldSSP

Superpole 2

19:00

WorldSBK

RACE 1

SATURDAY 27 OCTOBER

15:00-15:15

WorldSSP

Warm-up

15:30-15:45

WorldSBK

Warm-up

17:30

WorldSSP

RACE

19:00

WorldSBK

RACE 2