Hernandez on the road to recovery ahead of Thailand
Thursday, 8 March 2018 12:07 GMT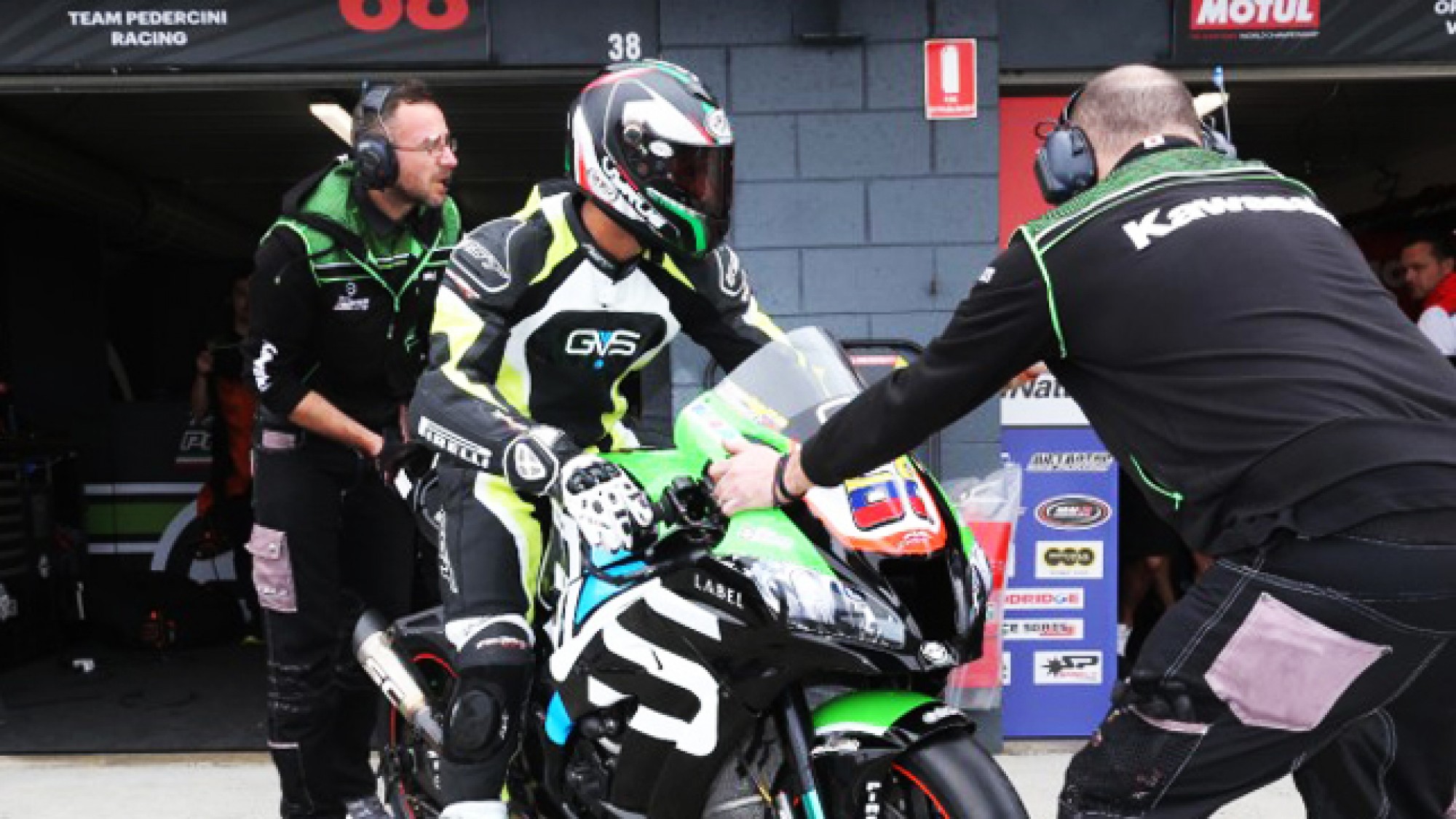 Medical examination required for Pedercini Racing rider
Yonny Hernandez (Pedercini Racing) has passed a medical examination in Barcelona, which he underwent last week to evaluate his physical condition following his big crash during the Yamaha Finance Australian Round. Crashing on Saturday in Race One, the Columbian was declared unfit to race for the remainder of the weekend as he made his MOTUL FIM Superbike World Championship debut in the Yamaha Finance Australian Round.
Upon his return to Europe, Hernandez visited with the renowned specialist Dr. Xavier Mir and was able to receive an encouraging diagnosis, discovering he will be fit to ride in time for WorldSBK's visit to Chang International Circuit in Thailand. The Pedercini Racing rider suffered a left sternoclavicular sprain, in addition to muscle pain in his chest, but this is already beginning to decrease. Following his medical diagnosis, if the South American continues to undergo physiotherapy he should have no problems with fitness for Round Two.
Lucio Pedercini, team manager, confirmed to WorldSBK.com that he hopes to have his rider fit for the Thai Round: "Yonny does not have any serious physical problems. Apart from the sprain, the fall caused a severe pain in the left shoulder, but I spoke with him yesterday and he told me that the pain had practically disappeared. He has to have physiotherapy, but expectations are good for the second Round. "
"We believe that Yonny can do a good job with us, although he only put in few kilometers with the bike and with WorldSBK tyres," points out the boss of the Italian team. "He will also have to build on his confidence again, but he will race in Thailand and I think that for Aragon he will be ready to be fully competitive in this category"
Hernandez was injured during Race 1 on Saturday, which he could not finish, and was later declared unfit to play Race 2 on Sunday when his functional difficulties were verified in the affected area. Re-live his debut on the WorldSBK VideoPass.