Delbianco Ready for STK1000 Debut with Gulf Althea BMW
Wednesday, 27 December 2017 12:16 GMT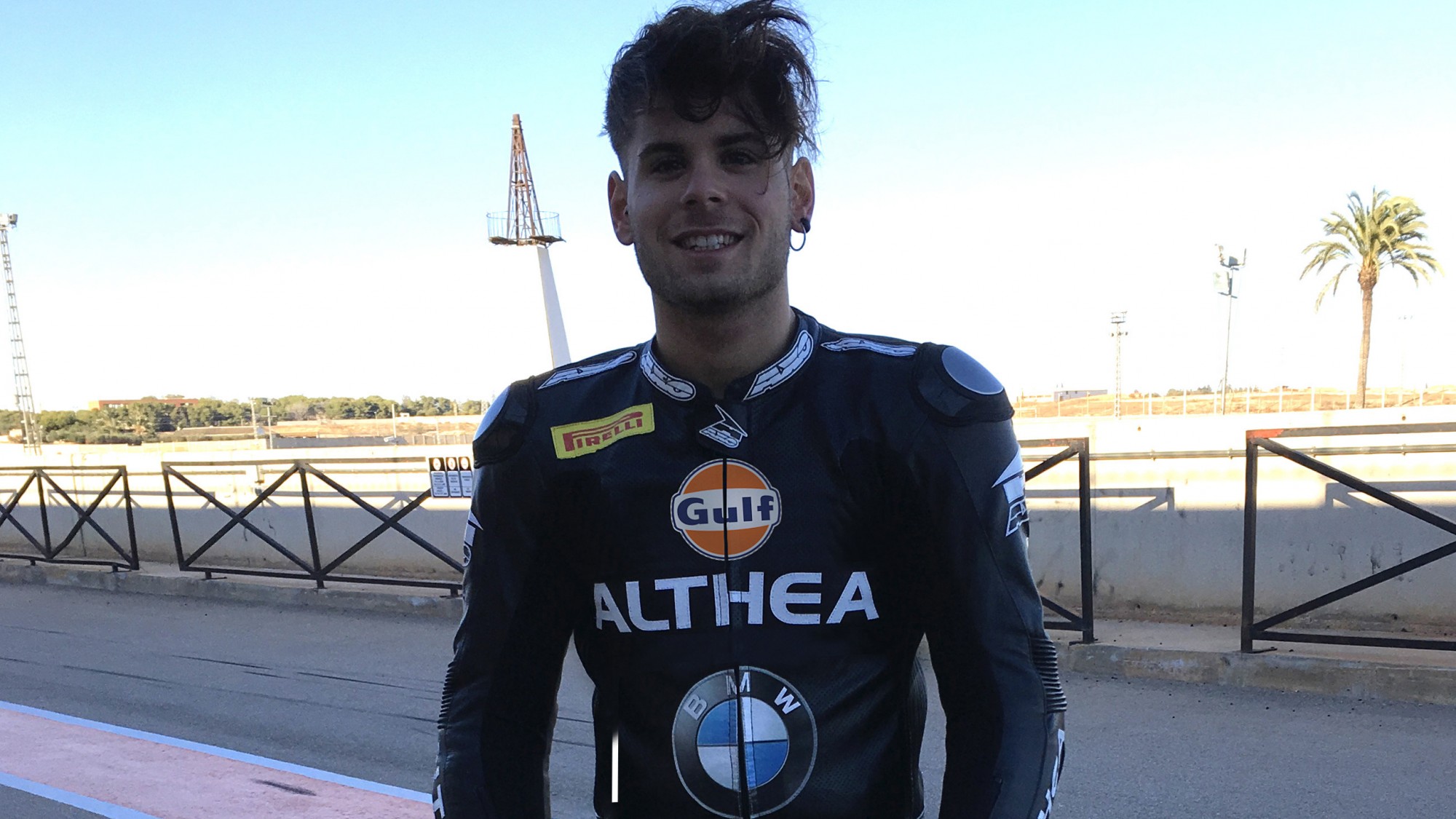 High hopes for new rookie
Alessandro Delbianco is confirmed to race for
Gulf Althea BMW Racing Team
on the BMW S1000 RR in the Superstock 1000 European Championship for 2018. The Italian talent comes fresh from the Italian CIV Championship with two wins and two podiums in 2017, despite serious injury early on in his season. While the Rimini local is hard to beat on a Moto3 machine, he proved his quality on the
BMW S1000 RR
earlier this month, during testing in Cartagena.
"This will be the first time I race with a 1000 for BMW and it will also be my first season competing in an international championship!" exclaimed Delbianco.
"I'm very pleased to begin this adventure with team Gulf Althea BMW and
I'm very proud to have been selected by Genesio Bevilacqua for this new adventure. Joining a team like Althea is a dream come true.
"
While Delbianco has a lot of learning ahead of him for the coming season, he looks toward the future with optimism, saying, "
I don't know many of the tracks of course but this doesn't worry me, in fact I see it as motivation to work even harder. I've already had chance to ride the bike, at Cartagena, and I must say that my first outing went well, a very positive experience. I can't wait to get back on track!"
Mirroring Delbianco's positivity, Team Manager Genesio Bevilacqua commented,
"I'm proud to be able to announce this collaboration with Alessandro in a championship as significant as the European STK1000. I believe in this rider and can see an exciting competitive streak in him that will motivate me and the team to help him achieve a prestigious result. Many might consider this "a gamble" and perhaps it is… but I am confident he will surprise everyone, us too! I therefore welcome Alessandro as we once again confirm Team Althea's commitment to developing and training Italian Superbike riders of the future."
Don't miss the Italian squad line up on the competitive STK1000 grid for the start of the 2018 season,
on 15 April at Motorland Aragon.