British Talent Cup - Fancy joining them?
Friday, 4 May 2018 07:54 GMT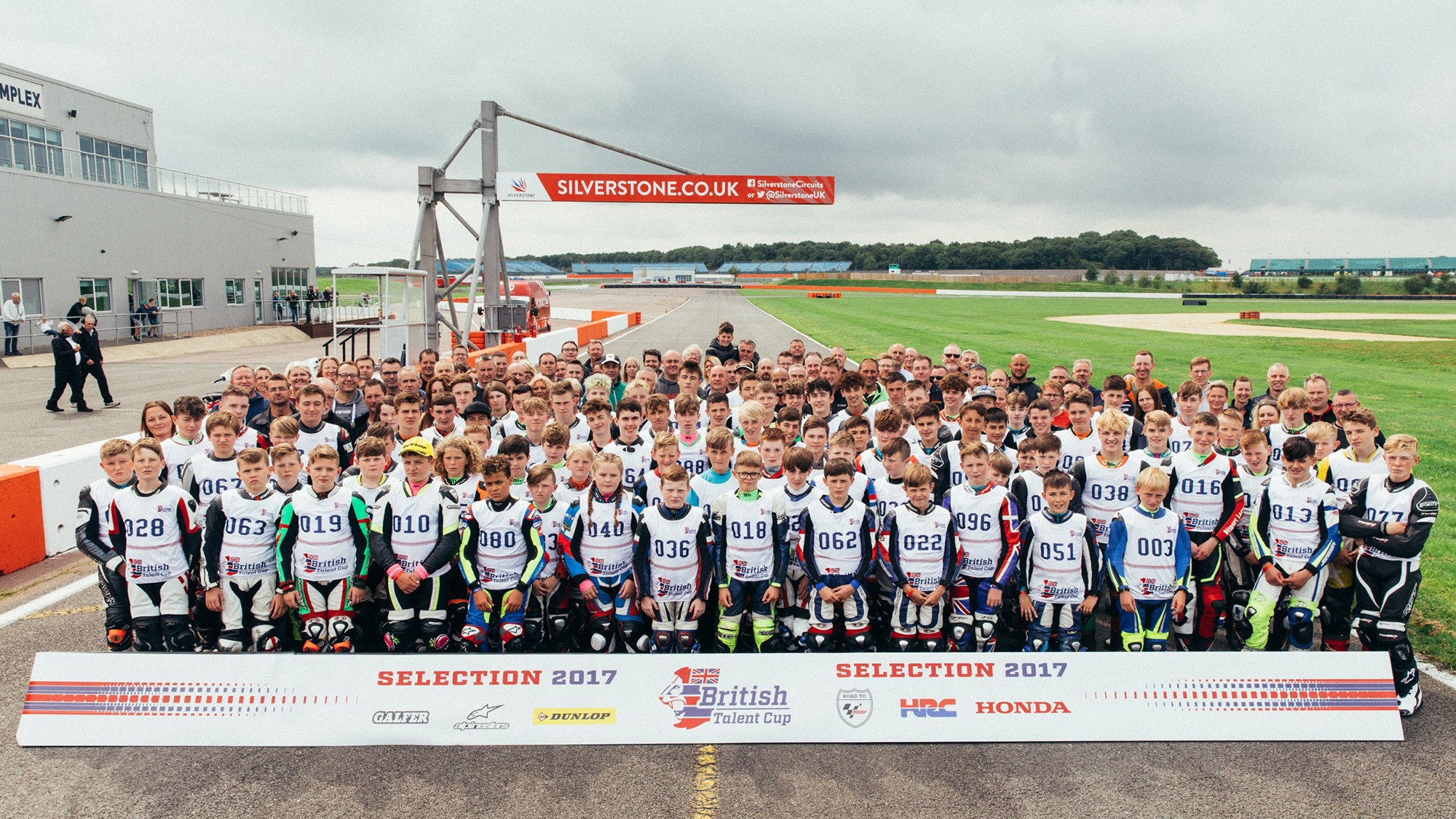 Another crop of young hopefuls can soon apply to join the British Talent Cup on the grid next season
The British Talent Cup became a reality in 2018, given young talent in the British Isles the chance to get on the Road to MotoGP™. With races taking place on NSF250R Moto3™ machinery and at existing Dorna-run events - such as MOTUL FIM Superbike World Championship and MotoGP™ weekends – as well as alongside the British Superbike Championship, it's an opportunity like no other to showcase their talent on the world stage.
Now it's time for applications to open for the next young hopefuls who want to try and join them on the grid in 2019.
Enrolment and selection:
Prospective participants will be able to apply online from 18th May 2018 – and the Application Form will remain available at www.britishtalentcup.com from then until 17th June.
Once riders have applied online, they may be invited to the Selection Event in August if our panel of experts believes they could have what it takes.
The selection program for the Cup will preface the 2018 British Grand Prix at Silverstone, where prospective riders will be put through their paces and the best offered the chance to join the grid for 2019 and start their journey on the Road to MotoGP™.
Some important information:
For the pre-selected riders attending the selection event, no fee will be charged to participate. Riders will only need to come equipped with racing gear and pay for their trip. Riders must be citizens of a country in the British Isles and have a date of birth between January 1st, 2002 and December 31st, 2006. Some high-performance riding experience is required, but there is no specific minimum level of road racing experience.
Riders who ride dirt bikes or motocross may also be developing riding skills that translate into success on tarmac, and skill is what will be tested in the selection process - not experience.
Riders that will be selected to participate in the 2019 British Talent Cup will race at no cost, they will only need to cover their travel expenses.