Savadori: 'I hope to continue with Aprilia, we are working for it'
Friday, 25 August 2017 09:18 GMT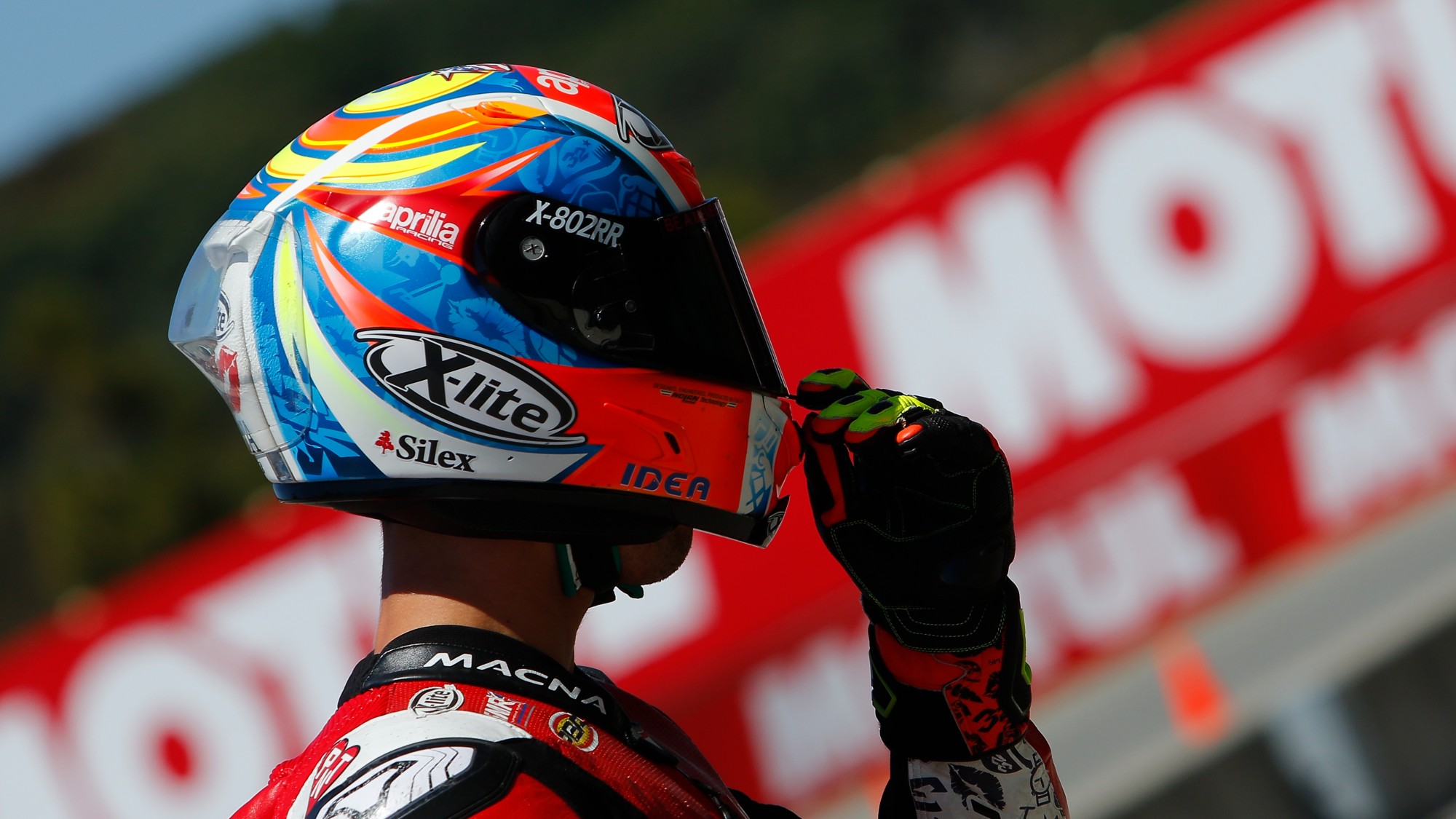 Italian WorldSBK rider has done two days of testing with the RS-GP in Misano
Shortly after the Prosecco DOC German Round, which saw a positive top seven finish, Lorenzo Savadori (Milwaukee Aprilia) has completed a two day test at Misano World Circuit Marco Simoncelli this week with the MotoGP ™ Aprilia. For the first time in the saddle of the RS-GP, the Italian explained to WorldSBK his feelings about this new experience.
How did the Misano test go?
Well, it was a unique and exciting experience.
What did you think after the first lap with the RS-GP?
I thought it was a beautiful bike! It was complex, very powerful, and I thought there's a lot to discover. On the first lap I was excited; I was looking forward to getting on the bike. The first lap was something very beautiful, I was not fast because there were many new things, but it was very exciting; Then when I opened gas ... the engine pushes a lot and it's very, very nice.
How would you describe it?
I use two contradictory adjectives: terrifying, because the engine is scary, the bike is very powerful, but at the same it wants a lot of delicacy to fl and elegance; You have to conduct it differently. That was my impression of the RS-GP.
It is a dream come true?
Yes, trying MotoGP was something I wanted to do for a long time and it has been very nice. We must thank Romano Albesiano (Manager of Aprilia Racing) and Aprilia Racing for this opportunity. The factory knew my interest and my desire to try out the GP bike.
You ran with two bikes around Misano. What differences did you experience?
MotoGP is a bike that is very complex and advanced, which you cannot fully understand in two days of testing, it takes more time. The differences between the two bikes are many. In MotoGP ™ the brakes are carbon and that changes the braking completely. The tyres are different and hard to understand, but I was fine anyway. There should be a real comparison, but there are many differences. You have to ride them very differently.
The main differences are brakes, power and tyres. This to give an idea, but really there are many others.
What do you like most about the RS-GP?
The braking, because I like to brake hard and the system of carbon brakes allows you to do this very well. And then, also the seamless change.
What was more difficult for you?
To understand the tyres. They are very different from the Pirelli and you have to make miles to capture their operation, and also to understand how that bike works with those tires. It is not something simple.
This year your contract expires and Albesiano has said that he does not want to lose you, what would be best for you?
I would like to continue with Aprilia, and we are working towards it.
What does it mean to work for Aprilia?
I am very close to this company, all the titles I have won I have achieved with them and I feel very comfortable with the factory and with the people. It works very well. I've been linked to them since I was a kid; in fact, the bike I played with was from the Piaggio group.
If you received the offer to be a test rider?
My goals are to continue competing in races, but I would clearly value it.