Reiterberger: "A top ten at Lausitzring would make me happy"
Friday, 11 August 2017 11:00 GMT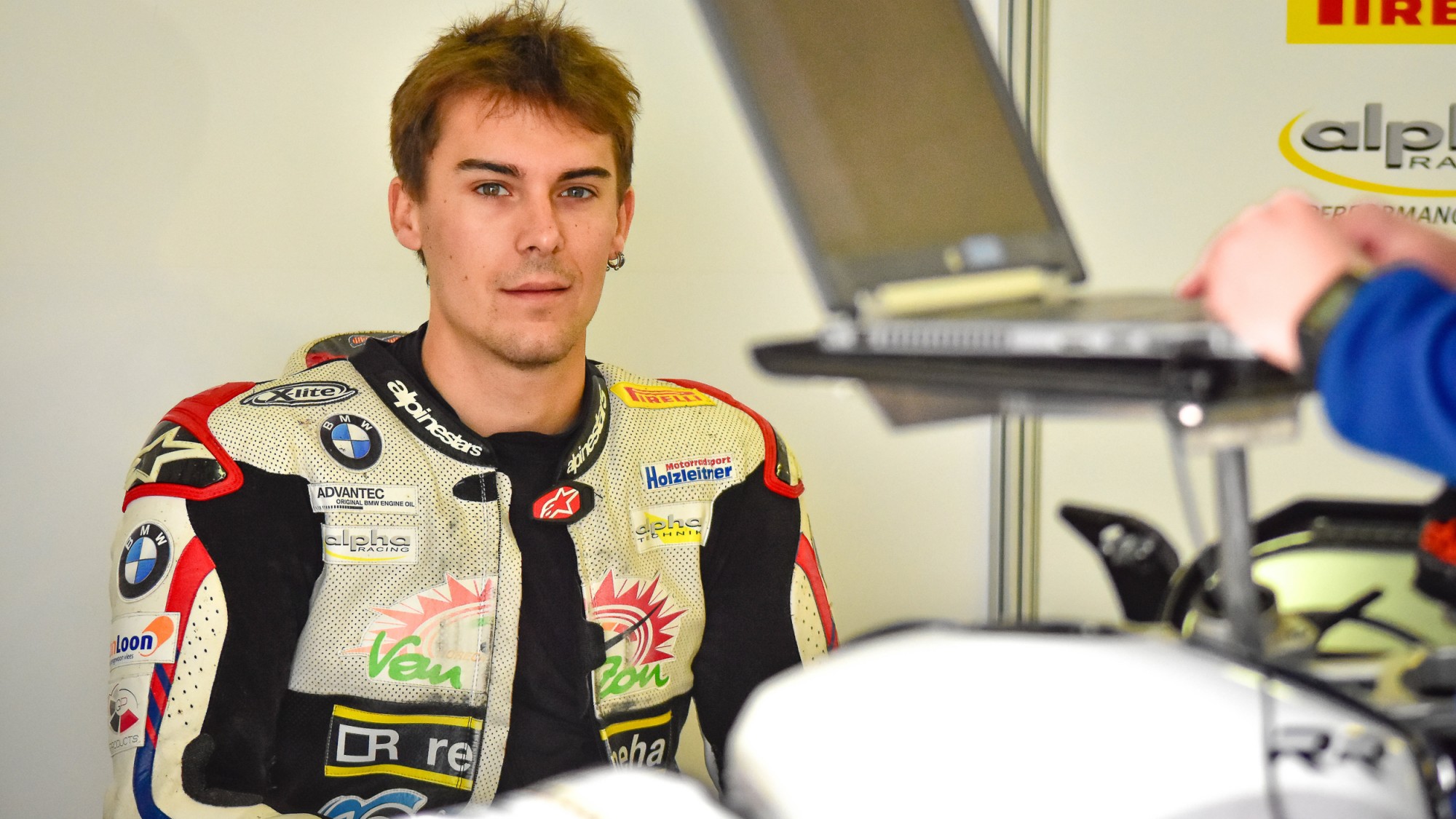 German looks forward to his return to the WorldSBK paddock
23 year old Markus Reiterberger will be back in the MOTUL FIM Superbike World Championship for the Prosecco DOC German round next weekend. With the Van Zon – Remeha BMW team, managed by Werner Daemen, the German rider will enter as a wild card to be back in action, riding a WorldSBK-spec BMW S 1000 RR. Keeping busy since he has left the WorldSBK paddock, we catch up with Reiterberger ahead of his race in front of his home fans.
Welcome back to WorldSBK! First of all: How are you feeling and what have you been doing since you left the championship after the first couple of races?
I am feeling very well. I was able to keep a focus on my health and fitness and I am not only riding the IDM, I am also doing a lot Enduro and Speedway. After my 'set back' I am now riding motorbikes more, and I am feeling good on the bikes again. My lap times and results in the IDM show that we are heading in the right direction, I feel good and fit and I am looking forward to the reunion with WorldSBK this weekend.
You have had an intense preparation for the Lausitzring weekend and will be using your own motorbike. What is the tech spec of this BMW? Also compared to the Althea ones?
Thanks to the sponsors of the Van Zon – Remeha – BMW Team and the support of BMW Motorrad, we could put together this WorldSBK-spec bike.Our IDM Crew – including mechanics, data- and suspension-engineers and so on – is on world level already and could prepare the bike the best possible way. In a preparation time of four weeks you won't invent the new wheel new, but we have a good package.
What are this weekend's targets for you?
We only have a small amount of experience in terms of the technical side of this motorbike and we've only had two days of testing. To finish within the top ten would make me happy, we just want to show that we can push using our experience. Most of all I want to enjoy this weekend.
Are there any plans to take on further WorldSBK races this year?
Initially it was planned to make more wild card appearances but at the moment this is off the list. If we can find some further sponsors that would invest together with us, this would be a possibility.
Is there a full time comeback in to the WorldSBK in the making or planning? Do you know something about next year already?
Of course my target and highest priority is to get back to a full time ride in a World Championship, and WorldSBK is my dream. I believe in myself and our potential, but to race for the top five positions, everything has to fit into place. Together with my manager Werner Daemen we are working with high pressure on the next season, as soon as this all is sorted we will announce something.
Looking back: Do you still think it was the right decision to leave WorldSBK on course of the season?
At that point it was the right decision. I am happy where I am right now and what I achieved so far. I am feeling well, collected a lot of experience over the last years and now I am able to show that. In every race I have been entering in the IDM I give my everything, this is our aspiration. To work at the highest level, never mind what series.
Follow all of Reiterberger's progress in the Prosecco DOC German Round all with the WorldSBK VideoPass, from 18 – 20 August, as he hopes to impress on the BMW and impress his home fans.