Marinelli to leave Ducati at the end of the season
Wednesday, 4 October 2017 09:20 GMT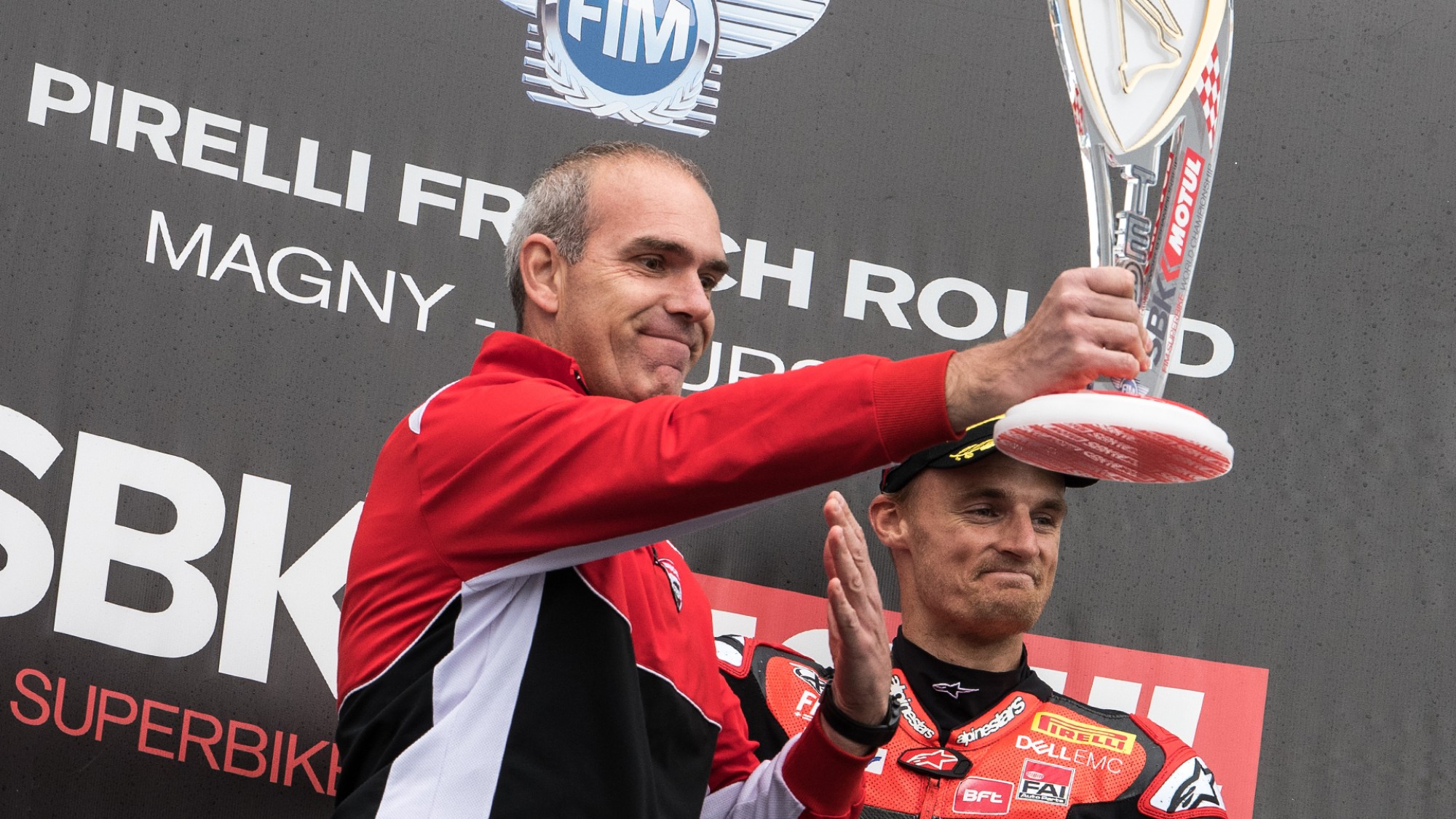 Superbike project leader parting ways with Italian company
With two rounds of the MOTUL FIM Superbike World Championship remaining, Ducati Corse have announced their Superbike Project Leader Ernesto Marinelli will be leaving the Italian factory at the end of the season.
Joining Ducati in 1995, he began his journey with the Superbike project and has seen many successes within the company. Helping the factory secure five rider's world titles, in 2003 with Neil Hodgson, James Toseland in 2004, Troy Bayliss' two titles in 2006 and 2008, and finally Carlos Checa in 2011. On top of this, he has played a part in them being crowned manufacturer's world champion in 2003, 2004, 2006, 2008, 2009 and 2011.
Beginning his career with the Bologna-based company as a track engineer, he then went on to become the head of their AMA Superbike programme, before taking on the role of SBK Technical Director. His final role in the company was Ducati SBK Project Manager, and he leaves with one season left of the Panigale before the V4 engine is introduced.
Speaking about his time at Ducati, Marinelli explains his decision to leave: "After 22 years it's not easy to say goodbye and turn over a new leaf. Nevertheless, for each and every one of us, the time comes to raise the bar and face up to further challenges. I'm leaving Ducati in the knowledge that I have lived numerous unforgettable and successful moments, sharing passion, dreams and satisfaction, as well as defeats, disappointments and difficulties. All of these have marked and shaped my professional career and they have helped me to understand that "never give up" is not just a saying but to all intents and purposes a style of life.
"For my future," continues Marinelli. "I've decided to accept a new professional challenge and put myself to the test again, albeit with the awareness that everything I leave behind will always have an important place in my memories and my heart. There are still four races to go before the end of my final season in SBK, and it will be an even more special and motivating reason for me to continue to fight and win together, before saying farewell to all my colleagues and the Ducatisti, with whom I'll continue to share friendship and passion, and with whom I'll still be supporting our red bikes from Borgo Panigale!"
Claudio Domenicali (CEO of Ducati Motor Holding SpA) adds: "I began to work with Ernesto back in 1995, the year he joined Ducati, and since then I've learnt to appreciate his qualities of expertise, commitment, perseverance and passion for racing. Together we have shared success and disappointment, sacrifice and satisfaction, but I have never seen him lose the enthusiasm that has always distinguished him in his work. Under his guidance, Ducati has obtained numerous successes in the Superbike championship and of course I'm very sorry that he has decided to leave our company at the end of this year. I'd like to wish him all the best for his new professional challenge and I am sure that in the future he will continue to follow and support Ducati with the affection he has always has."