Davies: "It always feels good to get back to racing"
Wednesday, 13 September 2017 12:35 GMT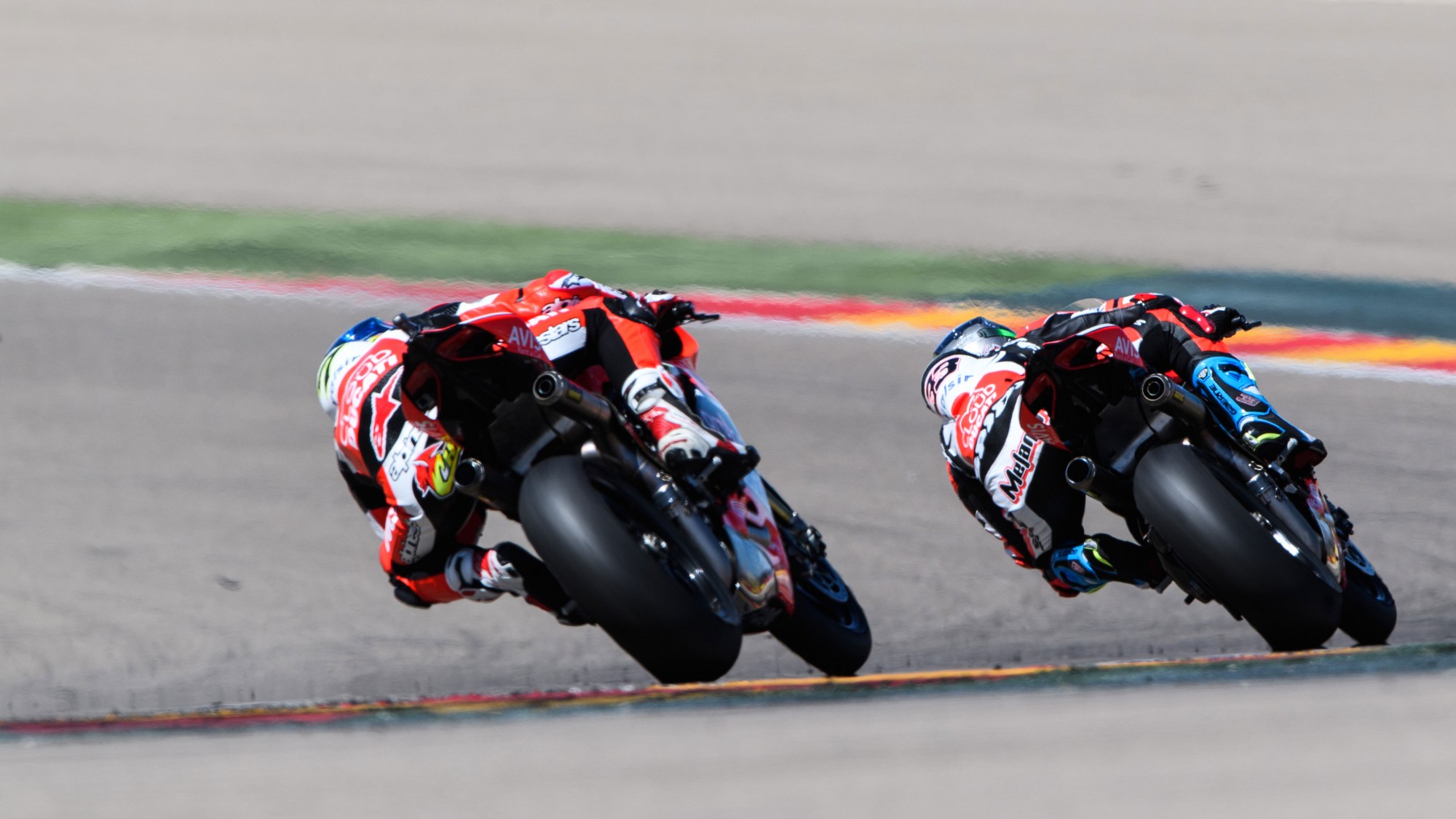 Ducati team-mates excited to see what Portimao will bring
Aruba.it Racing – Ducati are heading to the Autodromo Internacional do Algarve full of confidence, as they look forward to wresting their Panigale R's around the 4.5km circuit. Chaz Davies (Aruba.it Racing – Ducati) is yet to win in Portugal in the WorldSBK class, but took the WorldSSP victory back in 2011, whilst Marco Melandri (Aruba.it Racing – Ducati) has two victories to his name – in 2011 and 2013. Both are hoping to make a big impact in the 10th round of the series.
Welshman Davies comes off the back of a stunning double victory around Lausitzring, and with the help of some recent mid-season testing he is looking forward to putting what they practised to good use. With the Panigale R's nature lending itself to the bumpy nature of Portimao circuit, he will certainly be a force to be reckoned with around the fast, sweeping turns on offer.
"It always feels good to get back to racing," begins a positive Davies. "Especially coming from a double win in the last round. Portimão is a really nice track, we haven't raced there recently but we've always done some testing there over the winter, so it's a circuit we all know. I think its bumpy nature will suit our package. It's always fun and challenging to ride, because it's bumpy and the tarmac is a bit different every time we go there, sort of like what happens in motocross, so it's tough to get every detail right. We've been on the podium there a couple of times in different weather conditions, but we'll try our best to improve our stats further. I'm looking forward to get back on the Panigale R."
On the other side of the garage, Marco Melandri is looking forward to using some of the improvements he has made to his Italian machine at the last round in Germany at a circuit he enjoys. The Italian is confident he can adapt his bike to the bumpy sections of the track, and given his past results in Portugal he is keen to get on with the challenge ahead at Round 10.
Melandri explains how he will tackle the circuit: "Portimão's track is among the best in the calendar. It's a technical track with many elevation changes. Our winter test done there wasn't particularly strong, but it helped us to get on the right track, and shortly after we scored our first podium in Australia. The tarmac is not in the best shape, but also it's not as bad as in Germany. Each round we improve our knowledge of the package and, considering the steps forward we made for Race 2 in Germany and the info we collected, we should now be able to better adapt to bumpy tracks. In the past I had some strong results at Portimão, and I think it can suit our bike well, so we approach this round with confidence."
Follow the Italian team's progress and see if the duo will be able to take on the Portuguese circuit, with all sessions and post race interviews available on the WorldSBK VideoPass.