2018 British Talent Cup Riders Announced
Thursday, 24 August 2017 09:31 GMT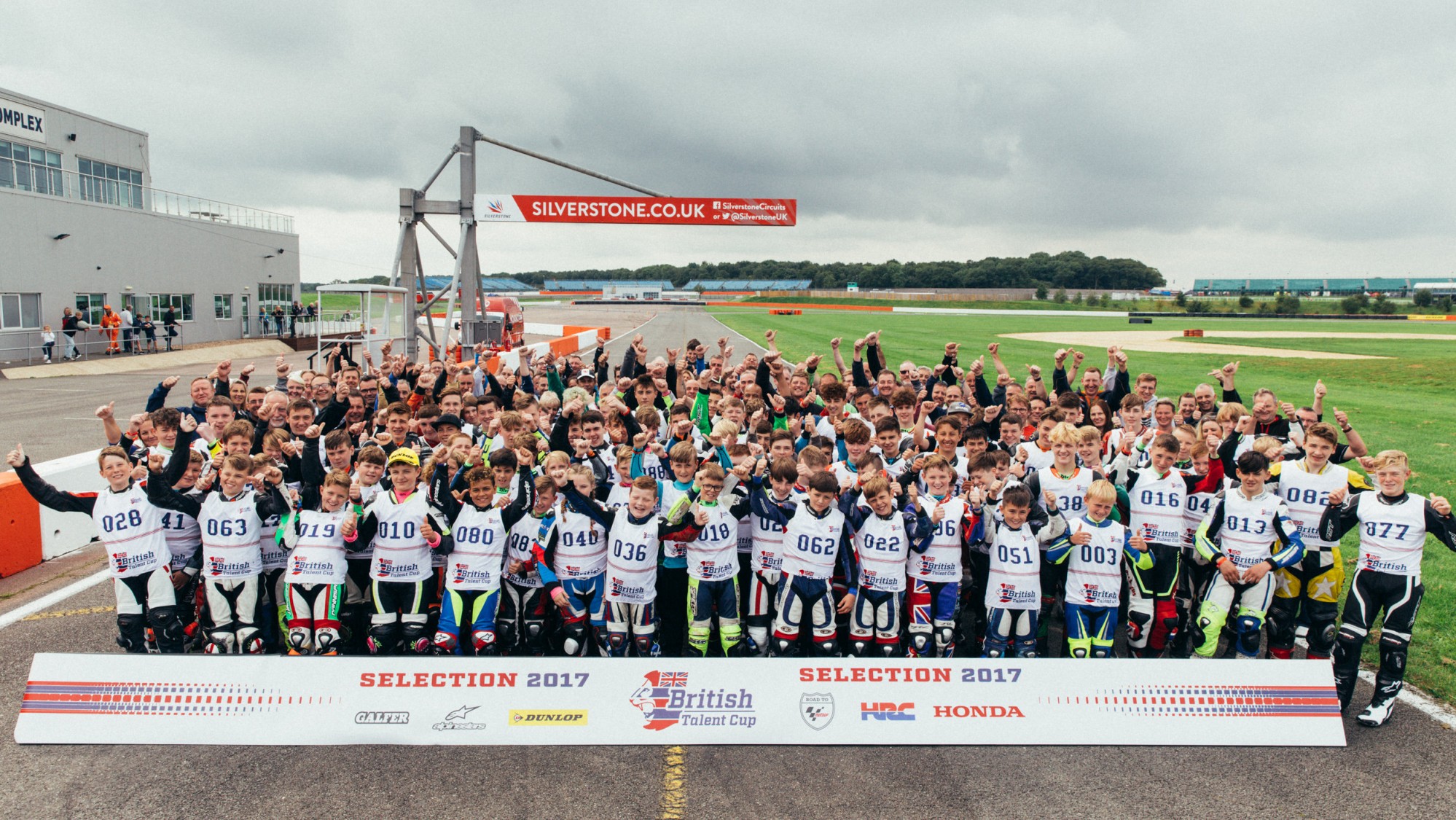 British Talent Cup class of 2018 decided at Silverstone Selection Event
The wait is now over, and the class of 2018 for the first ever British Talent Cup has been decided! 22 young riders have been selected to line up next season, after a full day of track action for the almost 100 hopefuls who traveled to Silverstone for the Selection Event.
Following inscriptions on Tuesday, it was down to business on Wednesday to put the hopefuls through their paces and get out on track on the Stowe Circuit. The Selection Event team - including Alberto Puig, Talent Promotion Director, Shuhei Nakamoto, Special Advisor, and Jeremy McWilliams, British Talent Scout - were looking for talent as well as speed, with improvement and skill just as valued as outright pace. With so many riders from different disciplines hoping to make the cut, the action began at 9:00 (GMT + 1) and continued until 17:00 – making sure each rider got the best chance to prove why they should line up on the grid next season.
With a group of finalists decided by the end of the day, the BTC committee then gathered to make their final decision on the riders to be offered a place on the grid in 2018. The 22 riders chosen to be permanent entries were then announced by Alberto Puig, with six further young hopefuls put on the reserve list.
2018 BRITISH TALENT CUP RIDERS - PDF
Alberto Puig, Talent Promotion Director: "It was a nice Selection Event, and the important thing is that there are no big injuries. It was a nice day for all of us, and after the riders, who are the real stars of the event, we want to thank all the mechanics, the circuit, and the people involved in the event. We are really happy that you were here with us. This is a path that begins in England, and we throw all our enthusiasm and passion into this project. We hope that the guys who are selected put that same effort into the racing - and everything you have to do to be a racer. That starts now."
Jeremy McWilliams, British Talent Scout: "It's been a hectic day, and it's stressful for us and the kids! The kids ride on the limit to impress but it's a process that brings out the best, as we found out today. It's the start of an incredible journey for the riders who have been selected - and maybe even for some of the reserve riders. We would love to fit more in but we're limited on space. This is where it begins for all these riders, to hopefully becoming professional motorcycle racers - and approaching it a professional manner. Racing has been fun for them, and now they're stepping into a bigger arena. I'm looking forward to seeing them progress and helping them in any way I can, as is everyone involved."