Russo Out For Three Months After Assen Crash
Tuesday, 19 April 2016 15:54 GMT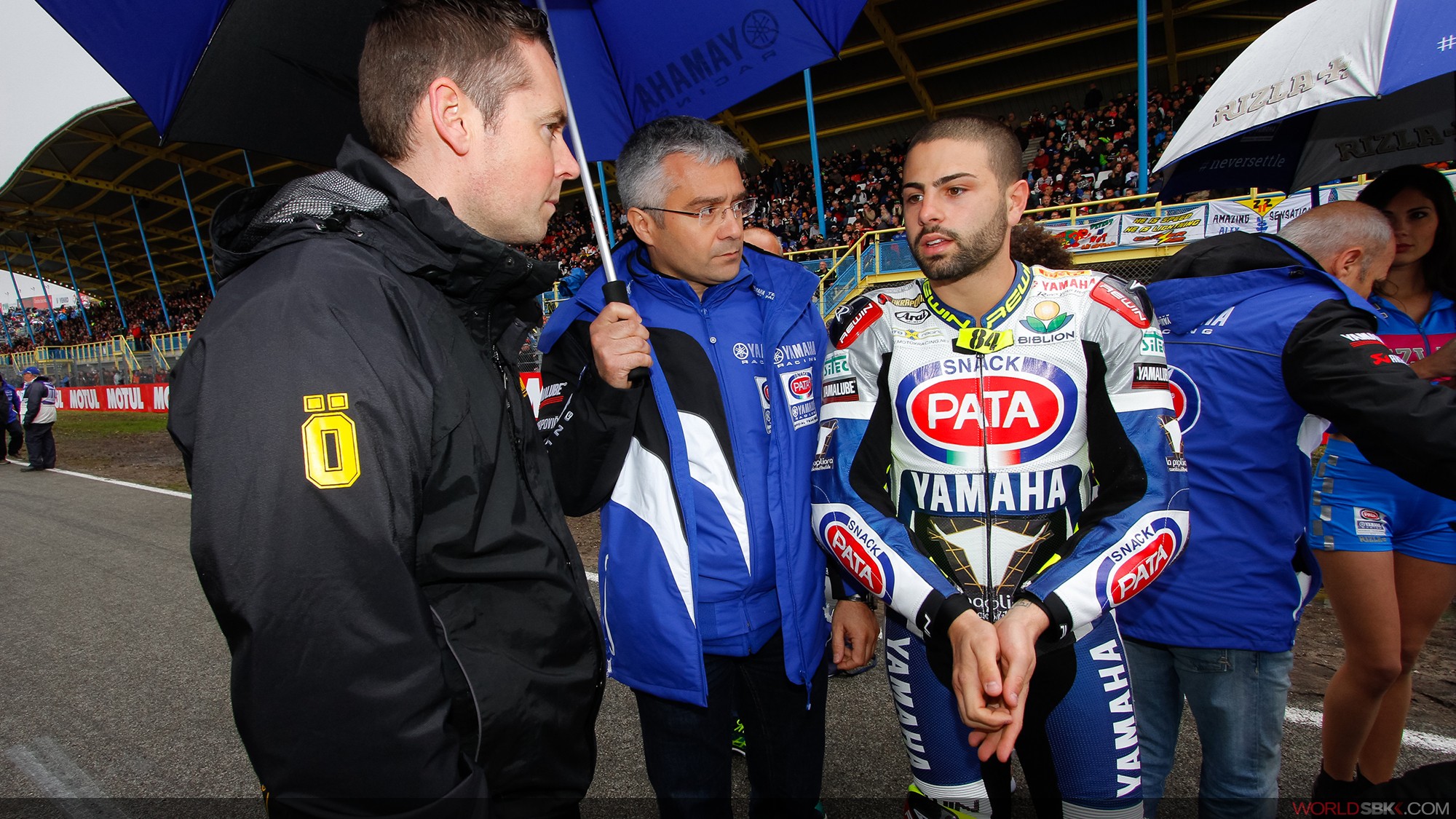 Superstock 1000 rider on sidelines following high-speed accident
Riccardo Russo will be out of action for around three months following his high-speed crash in Sunday's FIM Superstock 1000 Cup race at Assen, it has been confirmed. The Italian crashed at Turn 12 on Lap 5 while attempting to keep up with leader Raffaele de Rosa, who had overtaken his Italian compatriot for the top spot.
Russo had started the race – shortened after an initial red flag – from pole position.
A statement from the Pata Yamaha Official STK1000 Team reads as follows:
'The 23-year-old Italian rider was immediately taken to the circuit's Medical Centre before being transferred to the local Wilhelmina Ziekenhuis Assen (Assen Hospital) where he underwent surgery to plate fractures of the right tibia and fibula. Russo will remain in Assen for one further day before returning home to convalesce for a period of three months. He is expected to begin rehabilitation after this time.'
Riccardo Russo:
"I was using intermediate tyres but the other riders around me were either on wets or slicks. For four or five laps the bike was working well. De Rosa passed me but I knew the race was only half finished, so I looked to keep my position. On the exit of the fast corner at Turn 12, I high-sided which resulted in a fractured tibia. I am okay, but my championship hopes are finished, so I am disappointed both for Yamaha, my team and myself. I have two or three months of recovery ahead of me but I hope to be able to return for Misano and to continue being fast."
Bodo Iprenburg, Orthopedic Surgeon:
"Similar to (team-mate) Florian Marino, Riccardo Russo was diagnosed with a cruris fracture (tibia and fibula fracture) in the lower part of his right leg which required surgery. A plate osteosynthese was performed. The repositioning is anatomical and we expect him to make a full recovery, with an approximate rehabilitation time of three months before complete weight bearing can take place. Russo will likely be discharged from hospital on Tuesday or Wednesday, depending on the time necessary for him to be able to be mobilised on crutches."
With both riders – Florian Marino and Riccardo Russo – having suffered similar injuries at Assen, the team is yet to name its riders for next weekend's Motul Italian Round at Imola.