H Moto Team to postpone BMW debut
Tuesday, 2 April 2013 16:31 GMT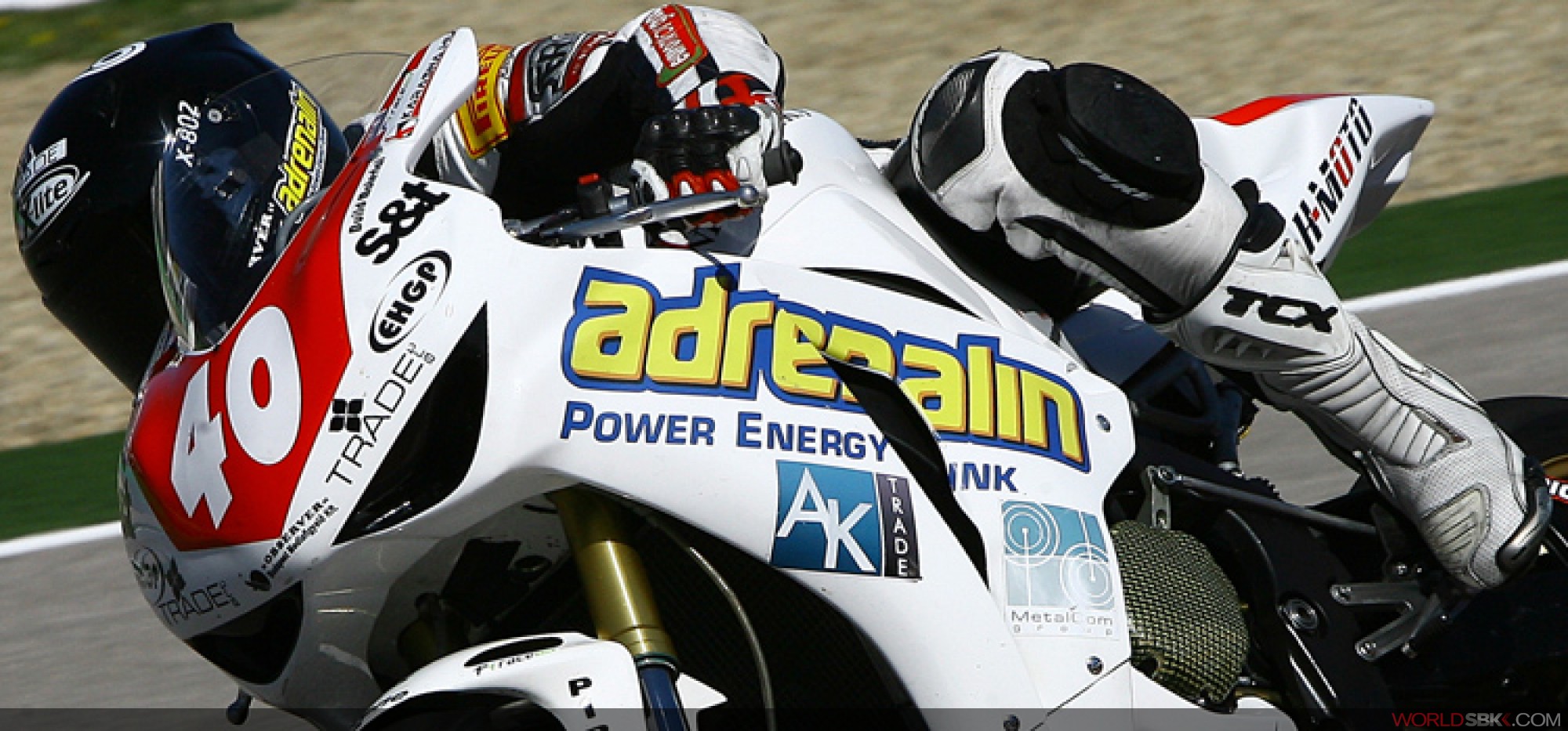 H Moto Team to postpone BMW debut
FIM Superstock 1000 Cup rider Alen Gyorfi and his H Moto Team have today announced that they will delay their BMW race debut until Monza because of the lack of testing prior to the season opener in Aragon, Spain next week.

The H Moto team have contested the STK1000 class with Gyorfi on Honda machinery for the past couple of seasons with encouraging results and were due to campaign a BMW in all of this year's races.

Despite having planned over 2000 km of testing including racing at the opening round of the Alpe Adria Championship in Slovakia the weather in Hungary and Eastern Europe has prevented the team from turning a wheel on the new machine and with this in mind they have decided to begin the season (Aragon and Assen) using the Honda.

Speaking shortly after the announcement Alen Gyorfi commented: "I'm truly happy that the season will start next week and that I will be there again. I know the BMW is a good bike and I think we will have a good season. In the winter I was training hard in the gym, riding motocross and now I am waiting to test the new bike, to understand how it differs from the Honda and then of course to push in the races for some good results. Obviously now we will start with the Honda again to try to get the best result that we can in the first two races and we will test the BMW as much as we can to race with it in Monza."

Alen Gyorfi achieved a career best 6th position at Monza last year and both he and the team are confident of replicating this kind of result on a more regular basis as the season progresses.