Elias joins WSBK and Red Devils as Fabrizio replaces Rea
Wednesday, 11 September 2013 08:50 GMT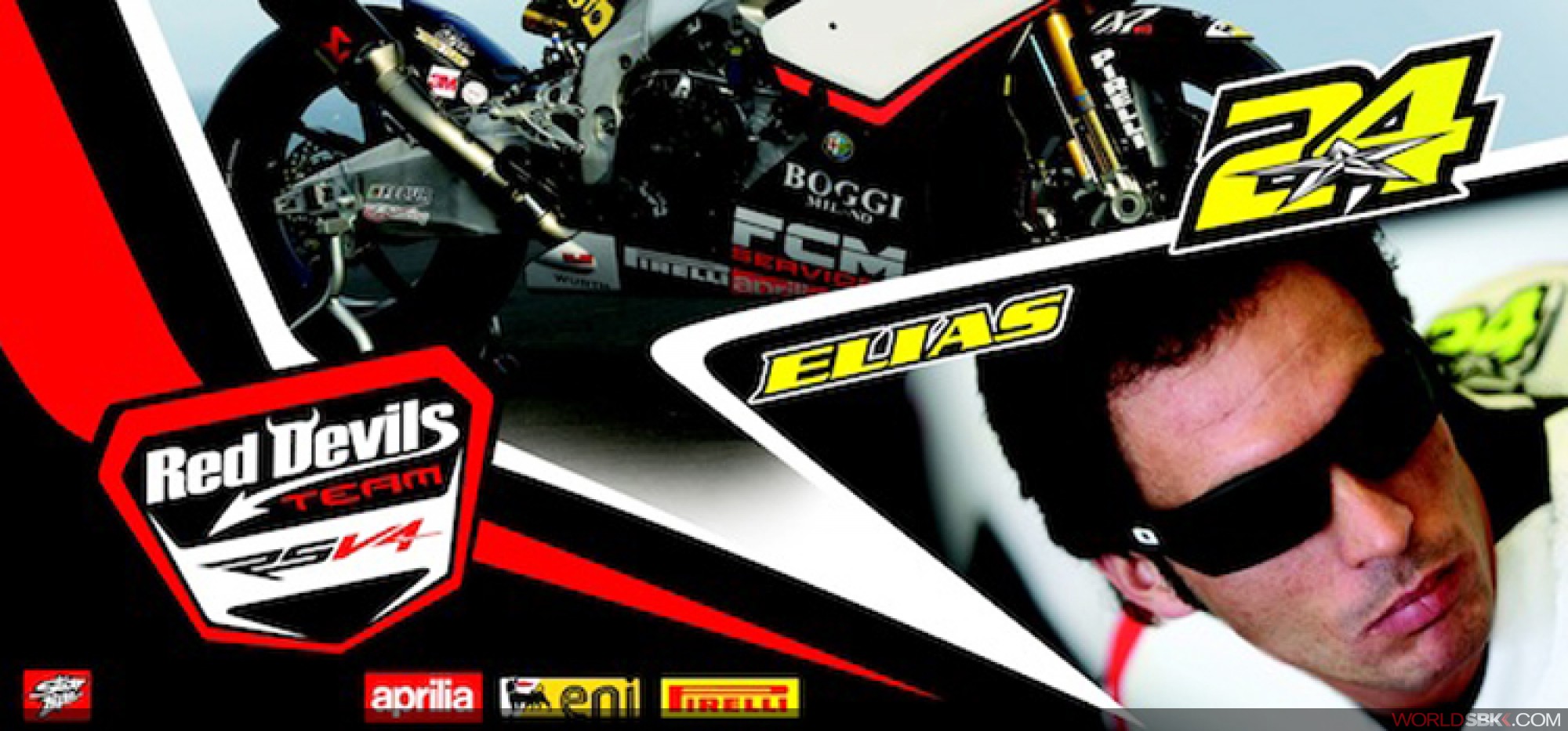 Elias joins WSBK and Red Devils as Fabrizio replaces Rea
Toni Elias, 2010 Moto2 World Champion, has joined the Red Devils Aprilia Team. The Spaniard will ride Aprilia RSV4 for the remaining rounds of the 2013 season, starting from this weekend at Intercity Istanbul Park. Toni Elias has chosen Red Devils and Aprilia, for what is the first-ever transition from prototypes to Superbikes during the course of a season.

"I've been wanting to try a Superbike for a while" said Toni Elias "and Aprilia is one of the most competitive ones, at the moment. I'm pleased for the interest and for the kindness of the team and I will put all my commitment to return all the trust. I find myself in a championship that is drawing to an end for 2013, with still a lot in stake and many competitive riders. I will try anyway to find my spaces in order to show what I'm capable of."

Former Red Devils Aprilia rider Michel Fabrizio will be replacing injured Jonathan Rea in the Pata Honda Team. The 28-year-old from Rome currently lies in eighth place in the 2013 Championship standings with one podium finish in the opening round at Phillip Island in Australia.

"I am very happy to come back to the Honda CBR" said Michel Fabrizio "after my earlier experience with the DFX Honda Team. To race with the Ten Kate boys in the Pata Honda team is a real honour for me and, of course, I will do my best to get Jonathan's machine near to the front. I would also like to take this opportunity to wish Jonathan a fast recovery from his injury and I would like to thank the whole Honda Superbike team for their hard work to fix the bike in time for me to race in Istanbul."