Checa hoping for full fitness by Imola
Friday, 21 June 2013 15:43 GMT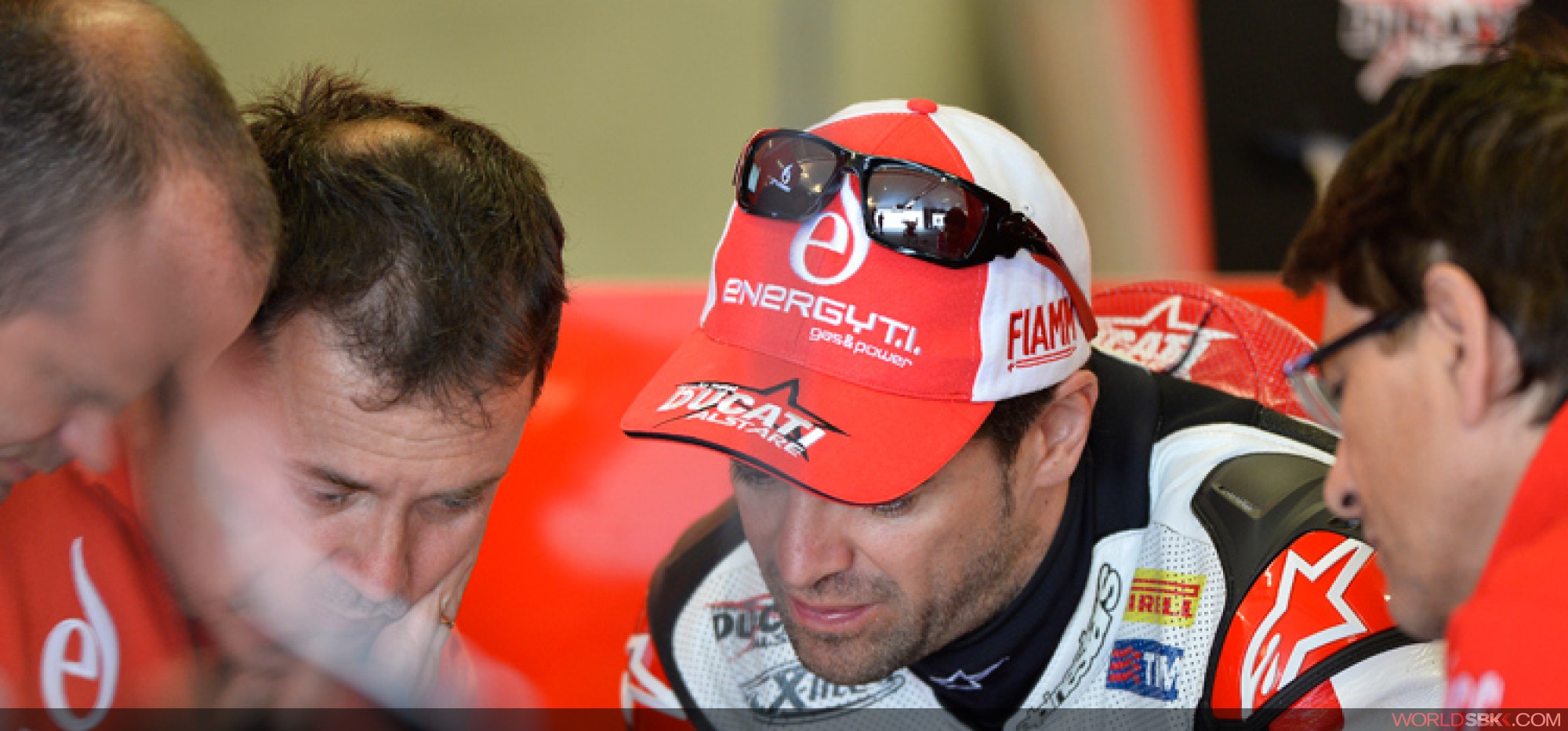 Checa hoping for full fitness by Imola
Carlos Checa (Team Ducati Alstare) is eagerly awaiting Round 7 of the eni FIM Superbike World Superbike Championship, scheduled for 30 June at Imola. The 40 year old rider from Sant Fruitos de Bages, Spain, has won five of the last six races held on the Italian venue, and is certainly looking for more after a difficult start of the season.

"Before winning we must close the gap with our rivals", said Checa. "Imola will be good opportunity to get closer. I really like the track, it is quite technical with heavy braking, up & downhill sections and many chicanes. It is one of the venues with a long history in motorsport and always many spectators are coming, all these ingredients make it a great event."

Checa is taking advantage of the 11-day break between Portimao and Imola to fully recover from the shoulder injury that has been affecting his performance since early April's home round at Aragon. Despite still not having full movement in the joint, the Spaniard is confident of his chances to be fully fit to ride the newly "air-restrictor free" 1199 Panigale R on the challenging track near Bologna.

"Now my shoulder condition is quite good (not yet for climbing or swimming), still if I do max extension is bit weak but for bike riding I don't need that shoulder position, so I'm quite confident that the long break and all the work I've been doing will allow me to be 100% fit for the round."