Team GO Eleven sign Pirotta for 2013 Superstock 1000 Cup
Monday, 3 December 2012 12:34 GMT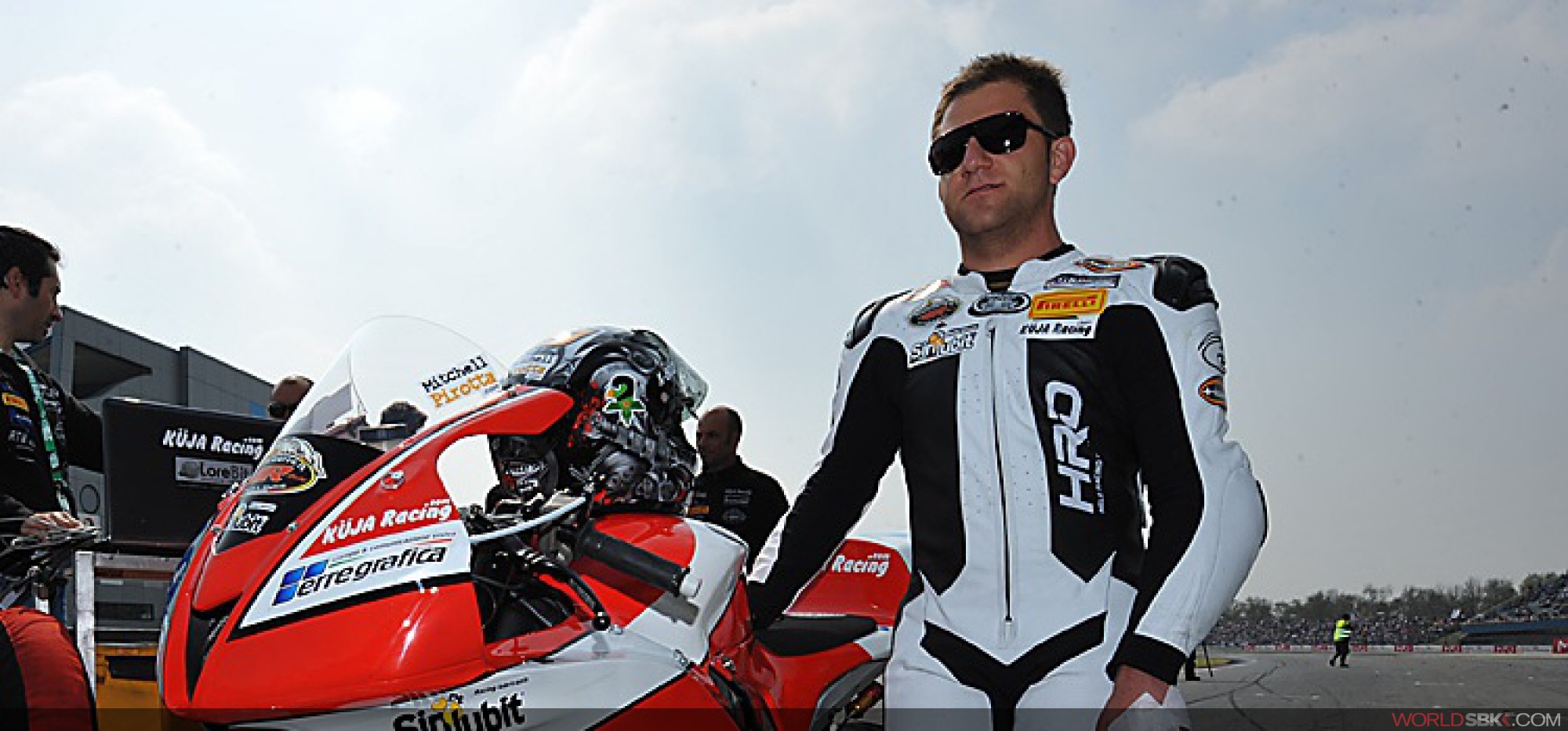 Team GO Eleven sign Pirotta for 2013 Superstock 1000 Cup
The GO Eleven team have reached a deal to race with Australian rider Mitchell Pirotta on board a Kawasaki ZX-10R machine in the 2013 FIM Superstock 1000 Cup, to which the Italian team returns after a year's stop.

Despite his young age, Pirotta, who was born in 1988, already has an important racing background to his name. After starting off in motocross, in 2008 the Sydney-born Australian finished fourth in the Australian ASBK Superstock 600 championship. The following year he was runner-up, and won the National South West Championship. In 2010 he was first in the Australian Extreme Championship (Super Sport) and then made his debut in World Supersport in 2011 (Photo De Col).

Denis Sacchetti (Team Manager) declared: "The negotiations lasted for some time but in the desire of GO Eleven to have a rider of the calibre of Mitch prevailed and we reached an agreement. I don't know him very well but he is a really nice guy and a great sportsman. He has had very few opportunities to demonstrate his potential in Europe and I am sure that he will be one of the protagonists of the 2013 FIM Cup. We'll do our best to give him a good technical package. We opted to return to this category with a view to an eventual future in SBK, and seeing as the rules might change we'll try to be ready for this. And it's also for this reason that Mitch is very important for us."

Mitchell Pirotta said: "I'm delighted that the GO Eleven team are giving me this opportunity to return to Europe and take part in Superstock 1000. I feel on form, I've had a year to relax and focus on my private life, and now I'm serene enough to return to racing. I'm really excited about the idea of racing a Kawasaki ZX-10R and can't wait to do my first tests. A big thanks to Denis Sacchetti and team owner Gianni Ramello, as well as the whole team for believing in me. We want to do a good job, for this reason in 2013 we'll be aiming for the very top. I'd also like to thank my wife for her precious support, my family and my friends who have helped me get to where I am today".