Kawasaki adopts new rule lightning fast
Friday, 29 June 2012 16:33 GMT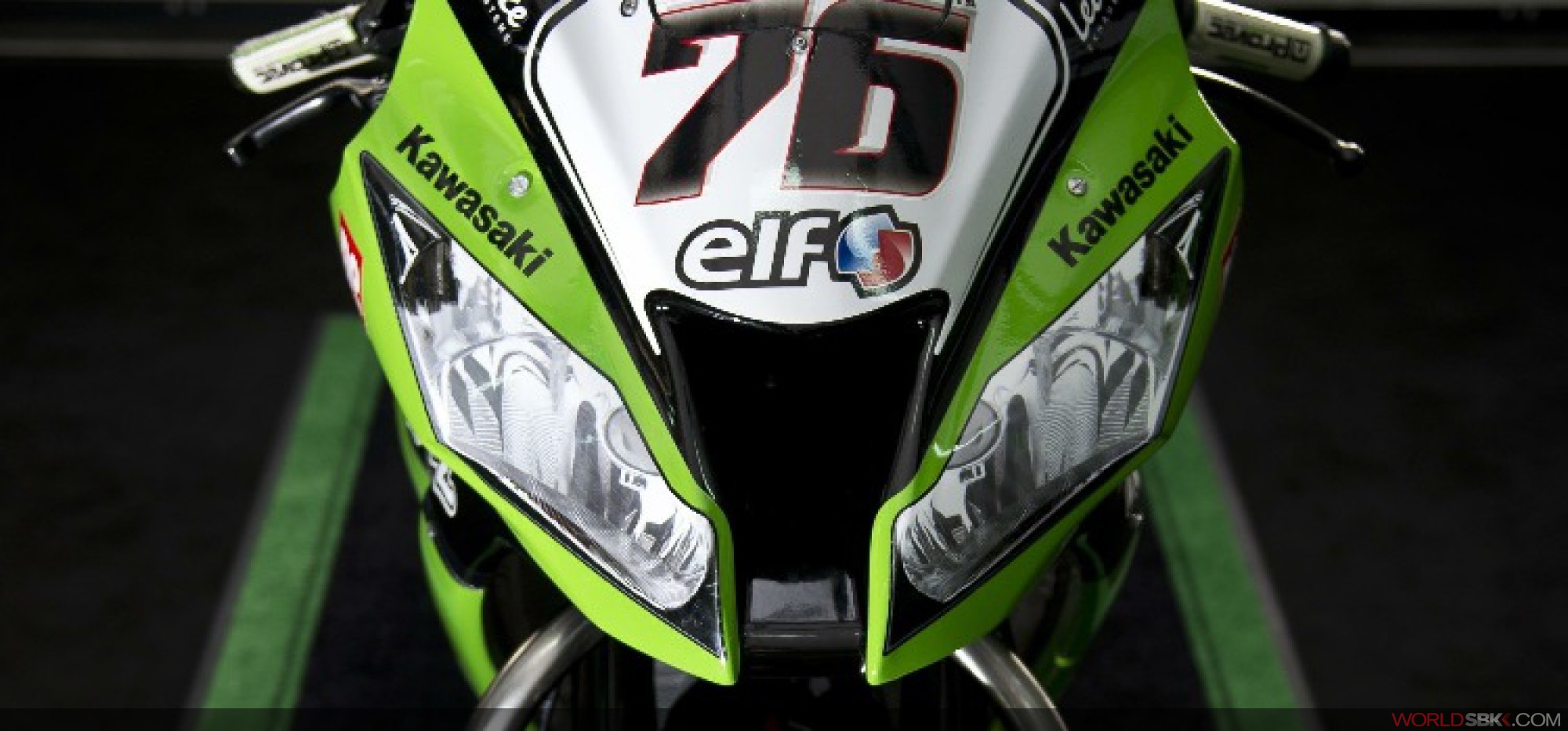 Kawasaki adopts new rule lightning fast
Kawasaki Racing Team is the first SBK team to adopt a new rule, officially planned for 2013. From next year on, all SBK bikes should feature headlamp-shaped stickers in the form of their real world counterparts. KRT will debut the new stickers from this race weekend on.

Kawasaki wants to be the first manufacturer to adopt the new rule, creating a better link between the road bike Ninja ZX-10R and the SBK version of it. Next year, the SBK rules will ensure the racing machines stay closer to the standard road bikes, for example with the adoption of 17" aluminium wheels. This should reduce costs for the teams, as well as making it easier for customers and fans to enjoy seeing their favourite bike, whether in road or race trim.

Kawasaki believes in the concept of racing street bikes at the highest level and has been a passionate supporter of the series for a long time. Giving people the opportunity to purchase the basic street version of the World Superbike race machine is attractive for both manufacturer and customers.

The strategy of Kawasaki for several years now has been to concentrate on the SBK Championship. All in the spirit of promoting production street bikes. The same principle is used for Kawasaki motocross bikes.

Kawasaki Racing Team team manager Guim Roda said: "We've created the new Ninja ZX-10R in this spirit and since last year we have been working hard to develop the bike and its technology. In the end, this bike is the SBK racing version of the bike that we sell in the shops, and we try to improve the Ninja ZX-10R year by year. In the end, the customer benefits from our developments, no doubt about that."