Parkes and Salom enjoy Almeria tests
Monday, 22 November 2010 13:08 GMT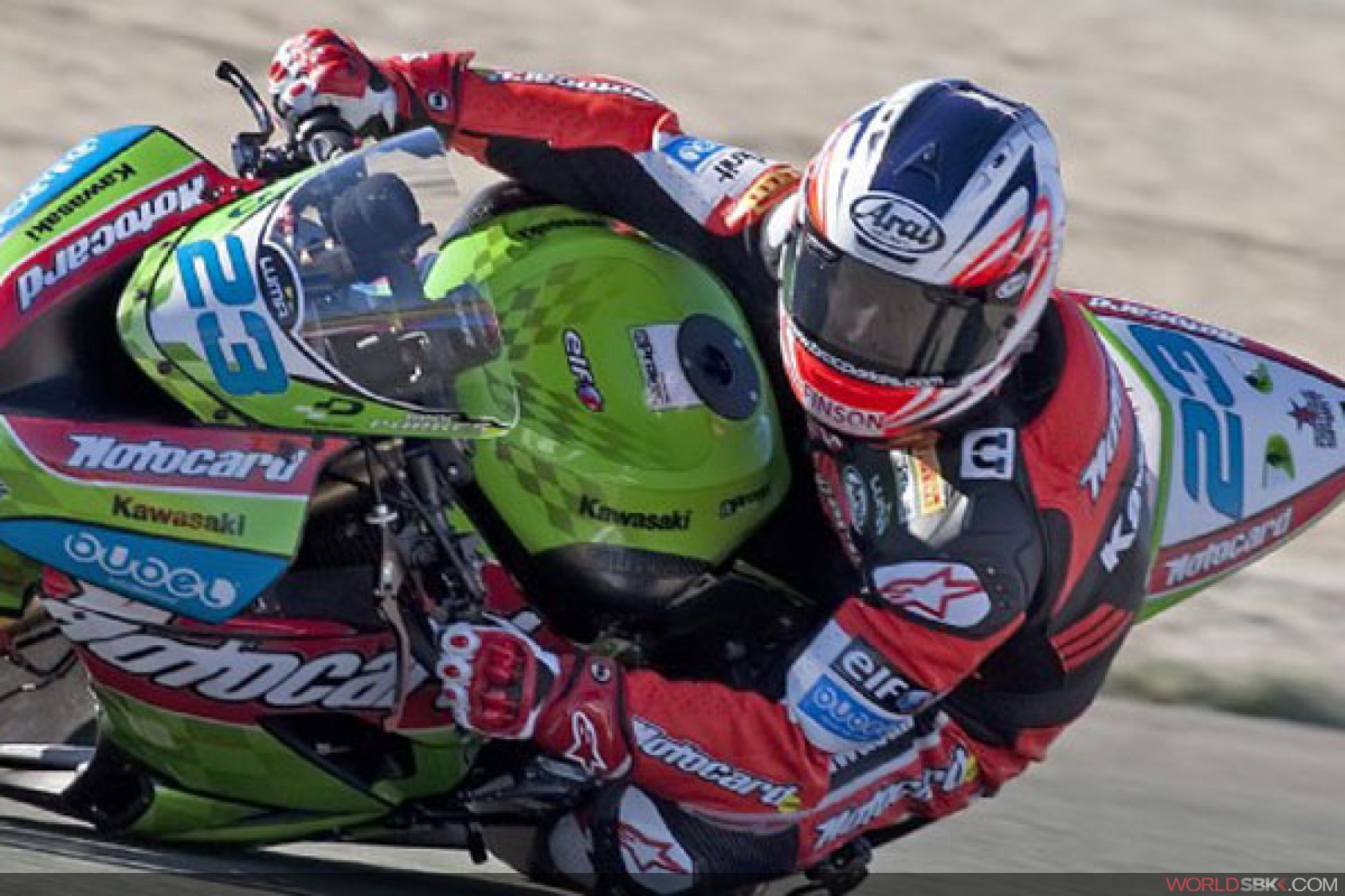 Parkes and Salom enjoy Almeria tests
The Provec Motocard.com Kawasaki Supersport World Championship team enjoyed a three-day test at Almeria last week, in preparation for another title assault in 2011.

Broc Parkes was joined by new signing David Salom and each found favourable conditions at the circuit in southern Spain for the first two days of the test, before rainy conditions intervened.

"The first two days were good then it rained on the third," said Broc, "but it all went well for us anyway. I spent most of my time confirming stuff for next year, and that worked out the way we wanted it to. We got through all we wanted to try, and our times were pretty good as well, which we were pleased about. David Salom, my new team-mate, was testing with me and he looks like a good rider; a quiet achiever. We will be testing again soon at Almeria, late in November, after I go to make an appearance at the Motorcycle Live Show at the NEC in the UK."