Leon and Sylvain roll on towards Assen
Wednesday, 21 April 2010 15:37 GMT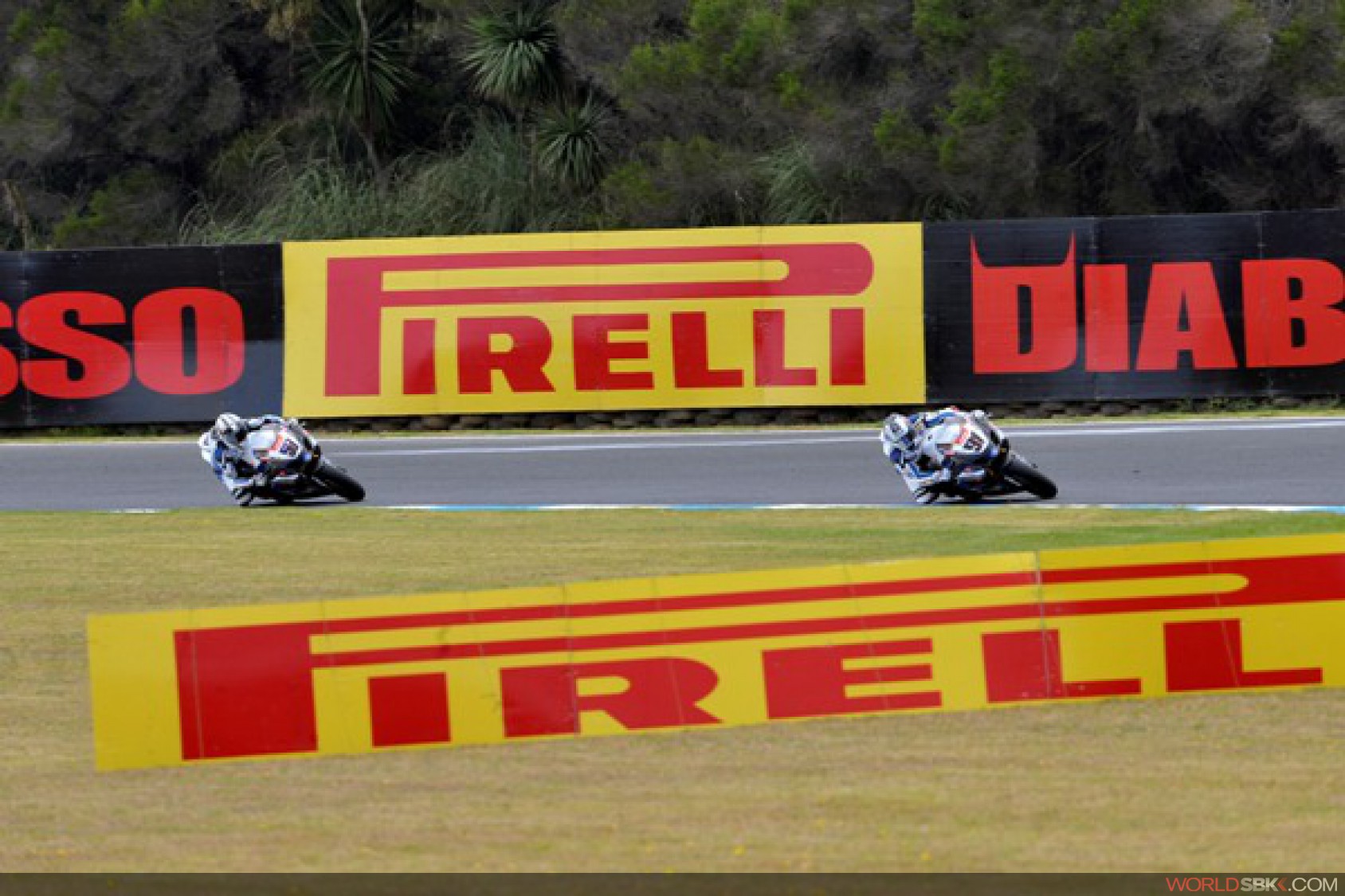 Leon and Sylvain roll on towards Assen
The terrific start to the season for Leon Haslam and some great early rides from Sylvain Guintoli have given the entire Suzuki Alstare team a high degree of momentum to take to the Assen race weekend. Assen is the closest thing the Belgian-based team personnel have to a home race, in terms of pure geography at least, but no matter where they go they have good cause to be confident after the first three rounds.

So far Leon has been off the podium only once and has already taken a comfortable 18-point lead in the championship over nearest rival Max Biaggi. Said the English rider shortly before heading to the Netherlands, "Two wins and three seconds in six races is a pretty good start to the season and I feel confident that I can carry on with this good form. I like the bike and feel very comfortable on it and that lets me push it hard. I used to like the 'old' Assen circuit because it was a very flowing and great high-speed track. Since they modified it, I don't like it as much as the old one, but it's still a good track and very spectator friendly. I hope that the recent travel problems don't affect the crowds much, because Assen always throws up good racing and it would be a shame for the fans to miss out on what is going to be another great Superbike weekend. I had two podiums in Assen last season and will be aiming to do the same again this year."

Since his stellar start in Australia (in the photo with Haslam), Sylvain has been working hard to finish with good points, and he is now seventh in the rankings, sharing 50 points with James Toseland. He knows Assen well, although like most other riders, there will be one new track section to deal with in 2010. "I like Assen and think it will suit our bike well, so I am really 'up' for the races this coming weekend," said the British-based Frenchman. "Despite the changes to the circuit, it is still a good track and it normally provides great racing. I will be going all-out for podiums, but I know I have to be in a good position on the grid if I'm to run with the front guys at the start of the races. I haven't raced at Assen on a Superbike, so this will be a new experience for me."