Biaggi talks to WorldSBK.com
Friday, 16 April 2010 14:33 GMT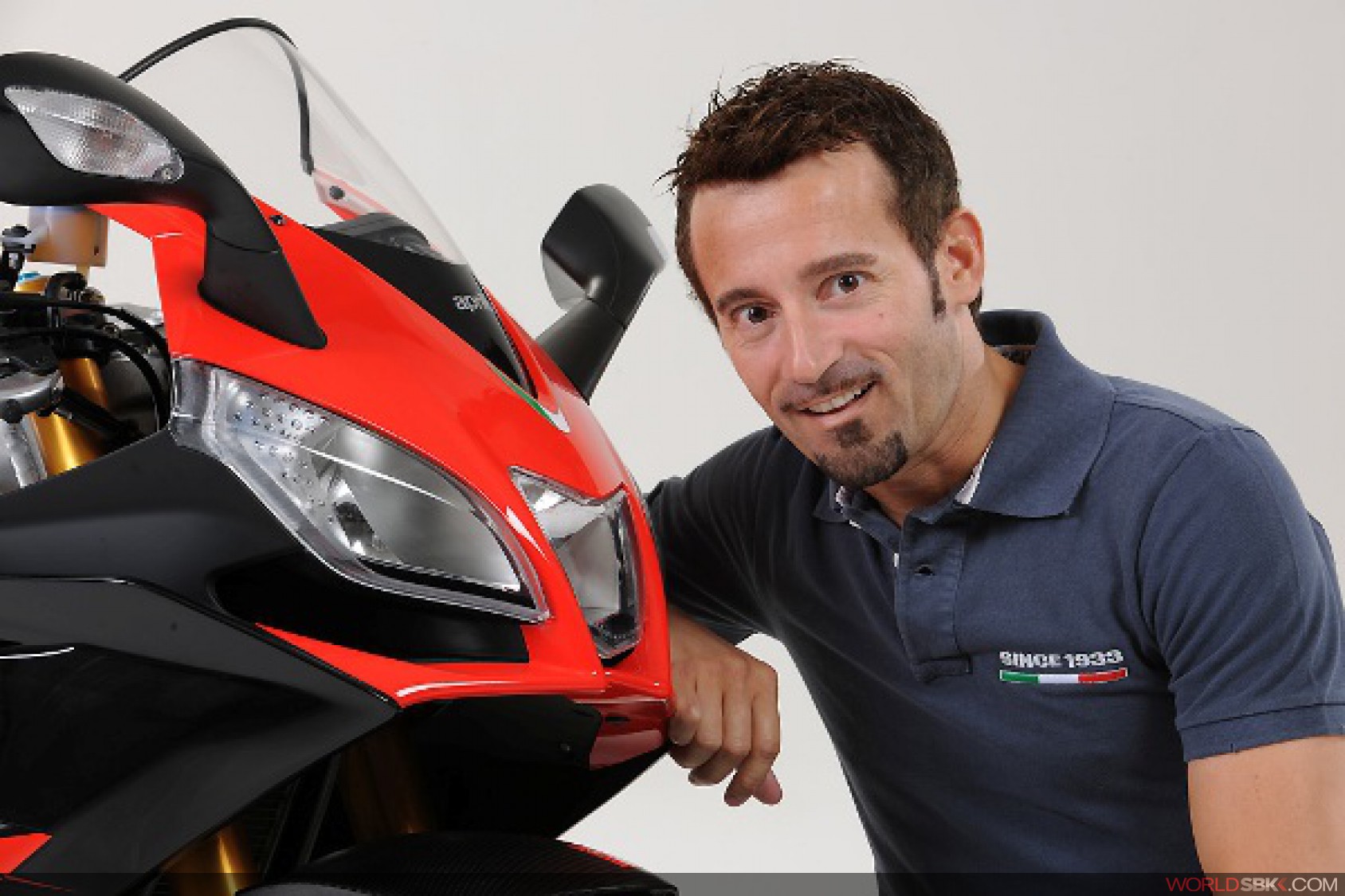 Biaggi talks to WorldSBK.com

How important for your morale was the double victory at Portimao?

'I had a strong feeling that the Biaggi-Aprilia pairing in this 2010 season could produce some excellent races and winning twice at Portimao is confirmation that we are at the top'.

And at Valencia you also showed you were up there at the front. What was missing for you to get on the top step of the podium?

'Let's say that we were very competitive throughout the entire race weekend. We could quite easily have won race 2, there was nothing in it, with a bit of luck we could have done it...but I have to admit that both Haslam and Checa were really strong'.

Compared to 2009, the Biaggi-Aprilia pairing appears to be much stronger this year. What exactly has changed? Are you more determined or has the bike improved a lot?

'That was just the first year of racing for the RSV4 machine and we needed to run it in a bit. Now we have prepared everything for the best and we can be up there fighting in every situation. I am really motivated and for sure I'm not holding back'.

If you had to choose between consistency, luck, bike, team and rider to win the world title, what would it be?

'Let's just say that to be a winner you have to have all of them, it's an explosive mixture!'

Who do you think is your main rival this year?

'It's a bit too early to rule out some riders who have a chance of winning the title and when I'm on the track everyone for me is a rival, there's no difference'.

Let's dream a bit: at the end of 2010 Max Biaggi is the first Italian to win the World Superbike title, on an Italian bike and with an Italian sponsor. What will you do in 2011? Once you've achieved that aim, will you say goodbye to everyone and retire or try and efendi the title another year, this time with the number 1 on your bike?

'You should never tell your dreams and for this reason I can't answer that question otherwise they never come true. I'm already working for the future irrespective of the result that I can achieve this year'.

Since winning your first world title, you're still one of the most popular riders for Italians and fans worldwide. Ever wondered why?

'I don't know how to answer that one. Ask the fans, I try and do what I love doing in the best possible way, that is racing bikes all over the world'.